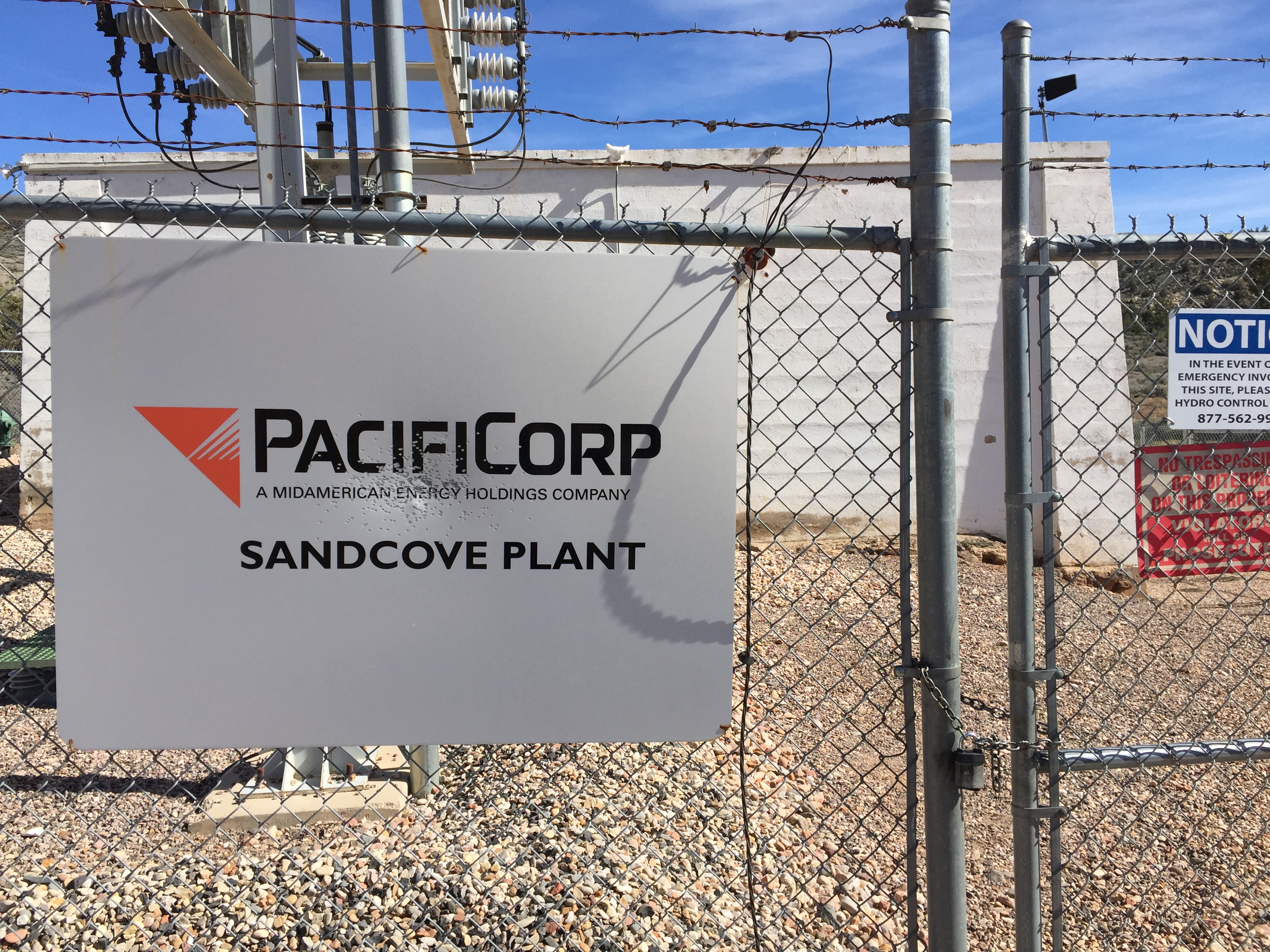 Photo of the sign on the fence at Power Plant #3. It reads:

PacifiCorp
A Midamerican Energy Holdings Company
Sandcove Plant

Photo taken 3/7/2017 at 2:38 pm by George Cannon and contributed on 3/13/2017.
The camera is facing southeast and is located at 37° 16' 51.32" North Latitude, 113° 43' 41.23" West Longitude.