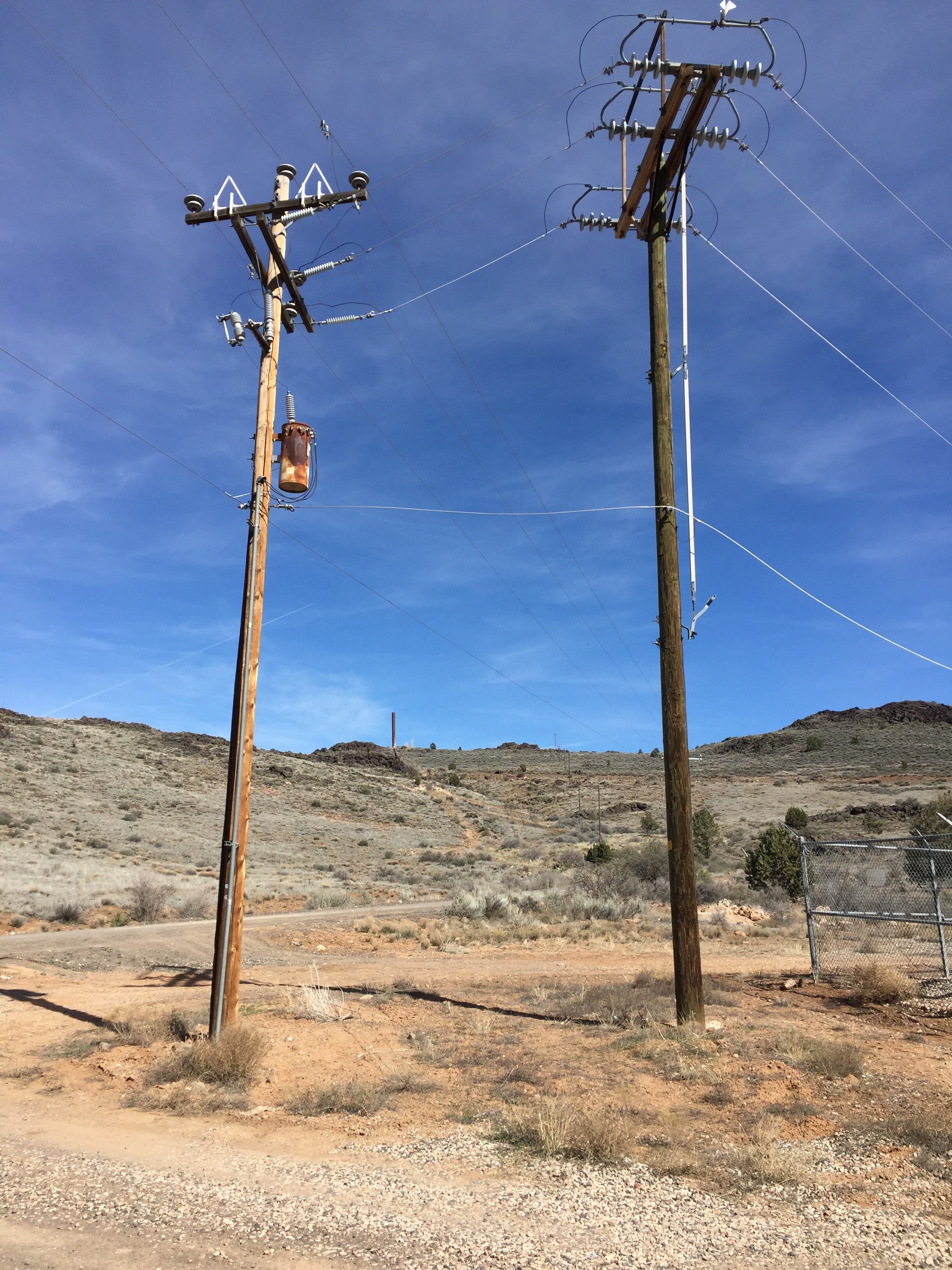 Photo of two power poles at Power Plant #3 with the input pipe coming down the hill from
Upper Sand Cove Reservoir.
A tall standpipe can be seen coming out of the pipe near the top of the hill.

Photo taken 3/7/2017 at 2:38 pm by George Cannon and contributed on 3/13/2017.
The camera is facing northeast and is located at 37° 16' 51.81" North Latitude, 113° 43' 41.17" West Longitude.