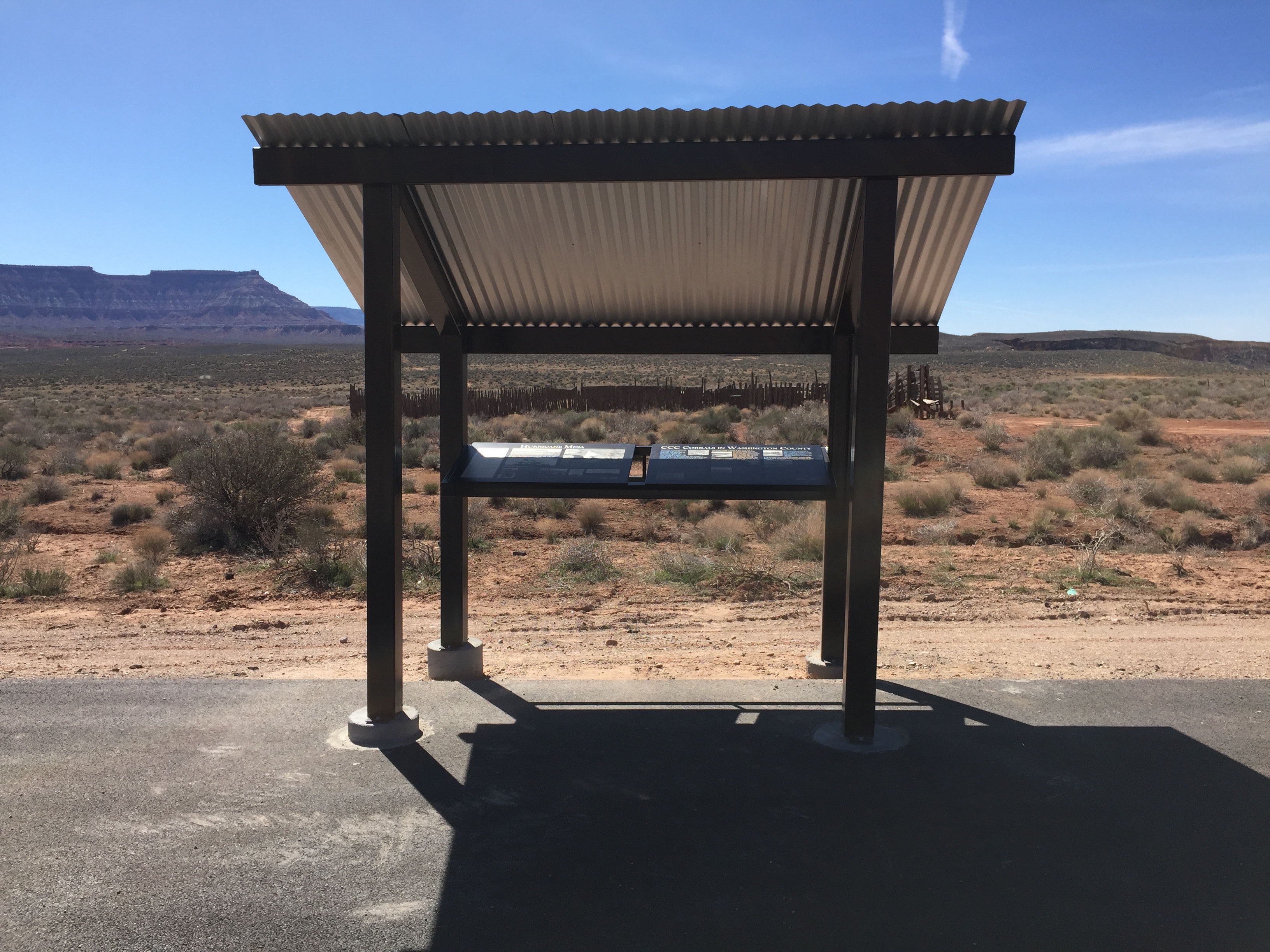 Photo of the new informational kiosk at the Virgin CCC Corral on the south side of SR 9 between LaVerkin
and Virgin, Utah.

Photo taken 3/7/2017 at 12:14 pm by George Cannon and contributed on 3/13/2017.
The camera is facing south and is located at 37° 12' 32.92" North Latitude, 113° 14' 13.25" West Longitude.