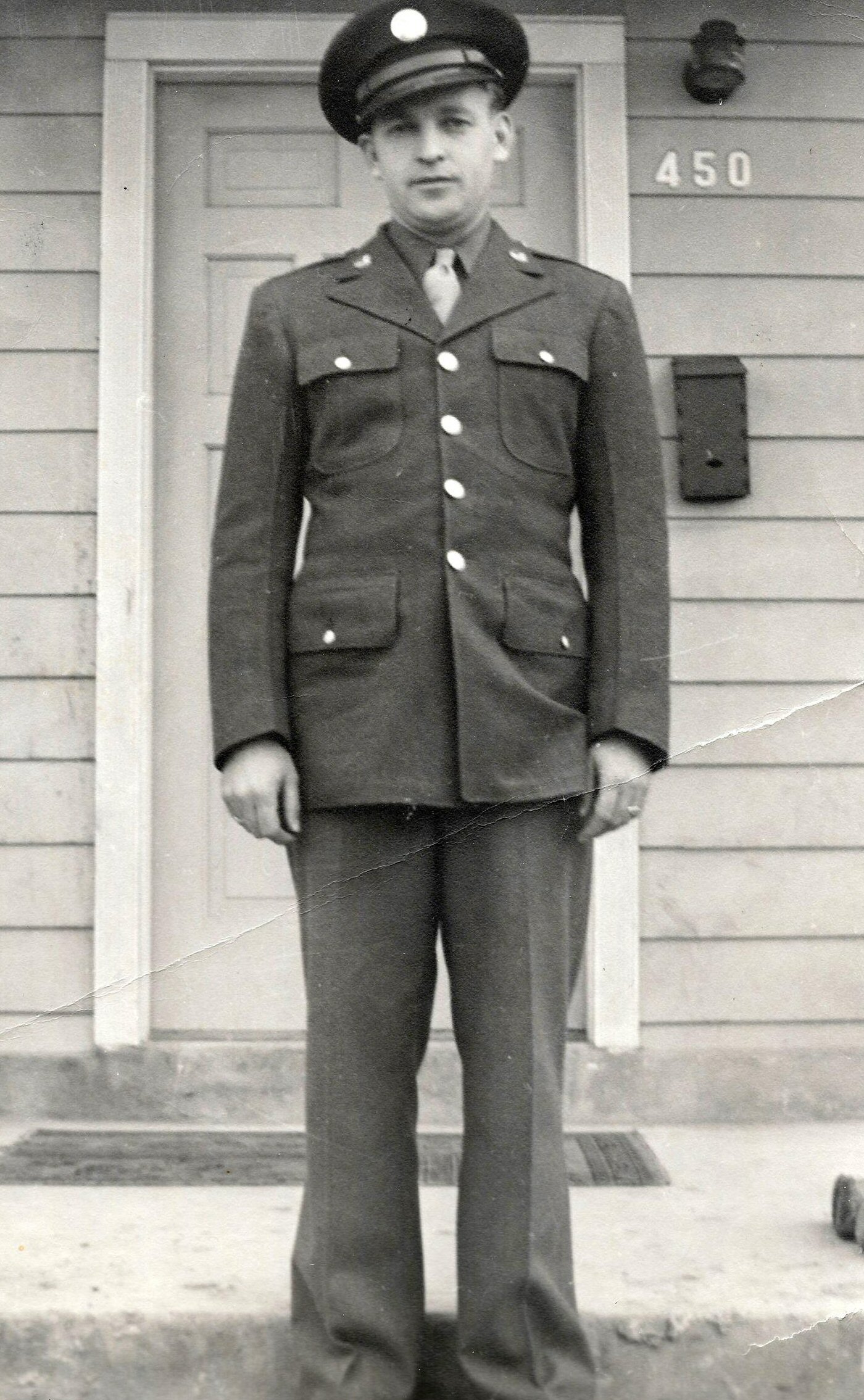 Photo of Miles Nelson in uniform at 450 North 8th St. (a former home) in Provo, Utah.

He is the son of Ernest and Euphemia "Famie" Nelson Whipple Prince.
Miles served in the U.S. Army with the 7th Armored Division, 106th Infantry in the Battle of the Bulge and was wounded on Christmas Day 1944. He was a Purple Heart recipient.

Photo contributed by Gary Nelson (eldest son of Miles & Melba Nelson)
via his cousin, Clark Nelson, on 11/13/2016.