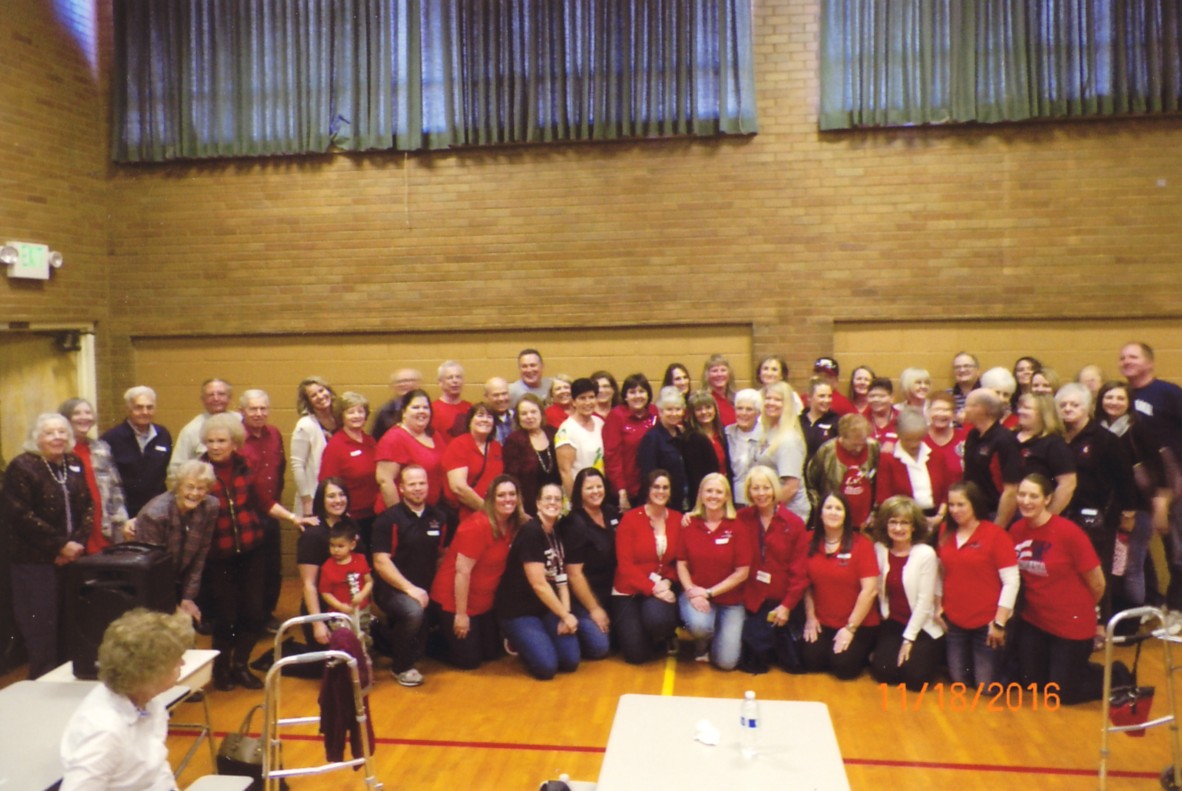 Photo of past and present faculty & staff of East Elementary School in St. George, Utah.

The occasion was a final reunion & luncheon held on November 18, 2016 from 1:30 to 4:00 pm in the multi
purpose room of East Elementary School. All attending renewed old friendships spoke about their experiences
and memories. Many who couldn't attend sent messages. All of the current and past principles were there,
except for Garn Olsen who has passed away. Victor Frei and Fae Picklesheimer, the last two living faculty
members from when the school opened in 1955 were in attendance.

The reunion was followed by an open house for former students and the public which was held throughout the
school from 4:00 to 6:00 pm. Kids and grandkids were able to see where their parents or grandparents
attended or taught. This day was a way to give closure to those affected by the school closing.

Photo contributed by LaRee Jones on 2/1/2017.