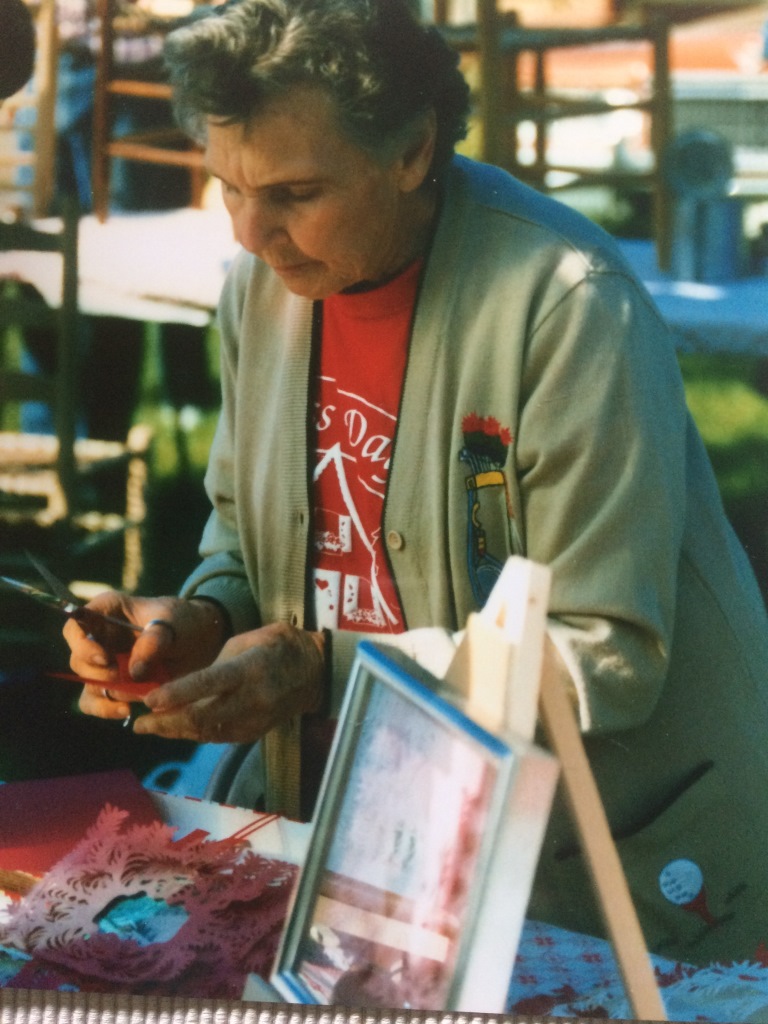 Photo of Wanda Frei doing Swiss paper cutting.
Wanda was one of the Swiss paper cutters of Santa Clara, Utah.
She learned the art from her grandmother, Barbara Staheli Graf,
who was the first Swiss baby born in Santa Clara.

For a higher resolution version of this photo, click here.

Photo contributed by Susannah Nilsson on 11/6/2016.