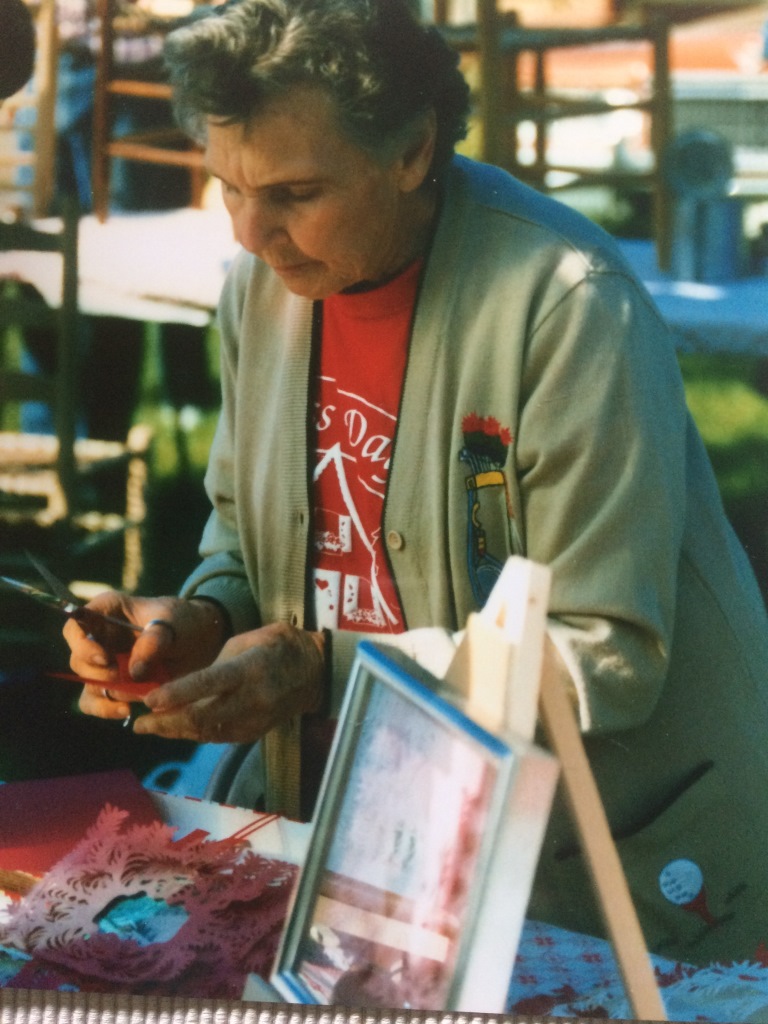 Photo of Wanda Frei doing Swiss paper cutting. Wanda was one of the Swiss paper cutters
of Santa Clara, Utah.

She learned the art from her mother, Josephine Tobler Graff, who probably learned it from
Rosina Reber Staheli, who came from Switzerland.

For a higher resolution version of this photo, click here.

Photo contributed by Susannah Nilsson on November 6, 2016.