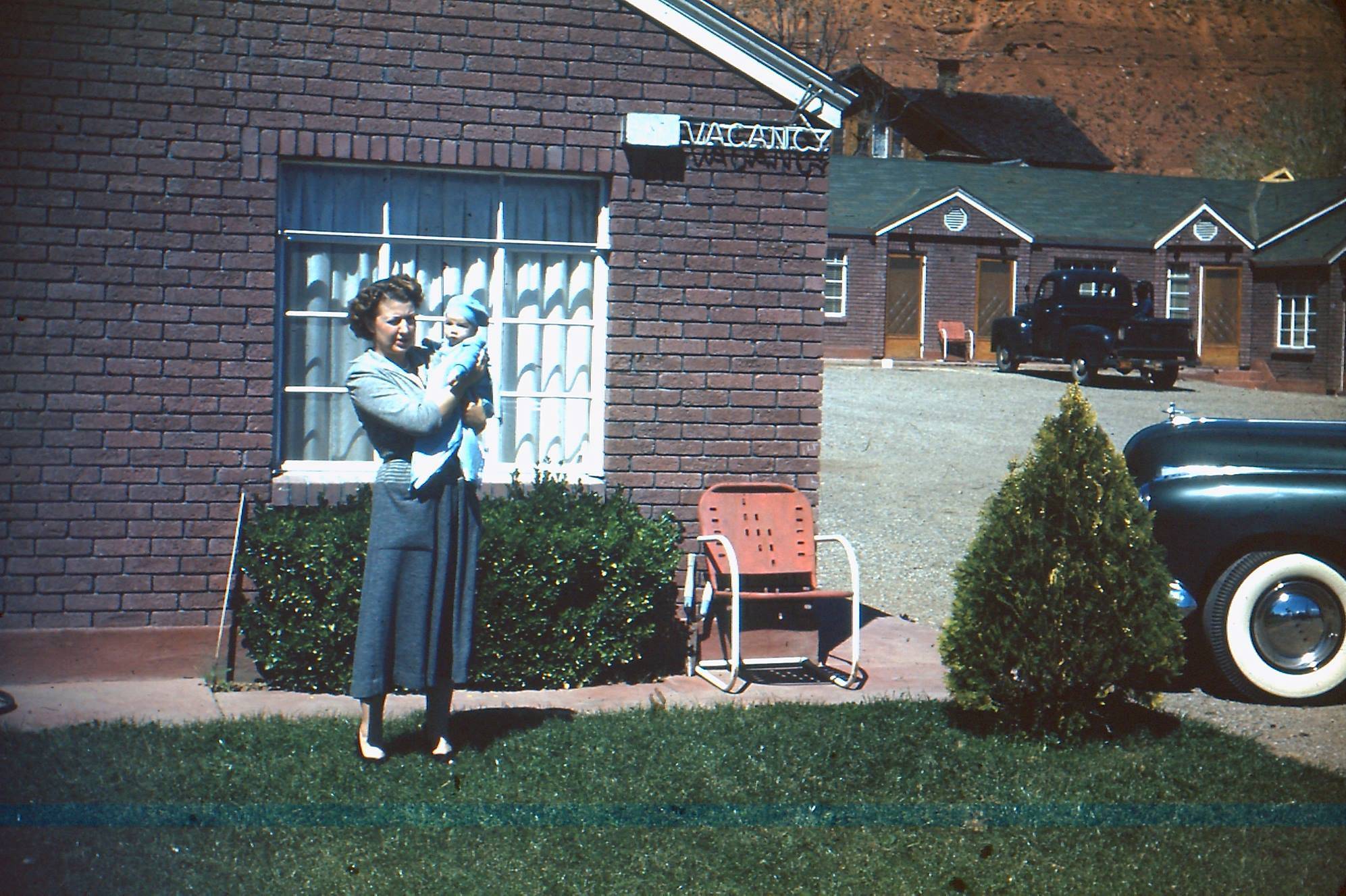 Photo of Shirley Hail and son, John, in front of the Hail's Motel in St. George.
This photo was taken some time in 1950.

Photo by Brown Hail contributed by Leslie Larson Andrus on 10/31/2016.
From a box of slides found by John Hail after the death of his parents
and passed on to Leslie's mother who was a good friend of Shirley Hail.