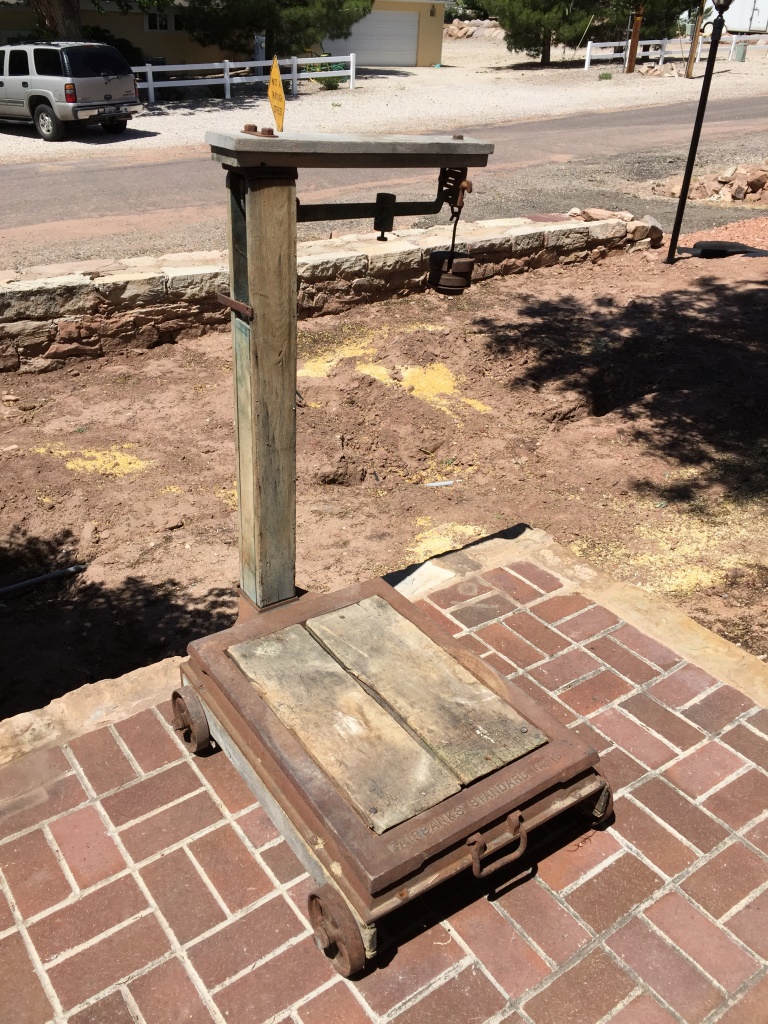 An old scale at the Leeds Tithing Office in Leeds, Utah.
The scale has raised letters saying, "FAIRBANKS STANDARD No. 10".

The photo was taken on the southwest corner of the front (south) porch.

For a higher resolution version of this photo, click here.

Photo taken by George Cannon on 5/21/2016 and contributed on 5/28/2016.