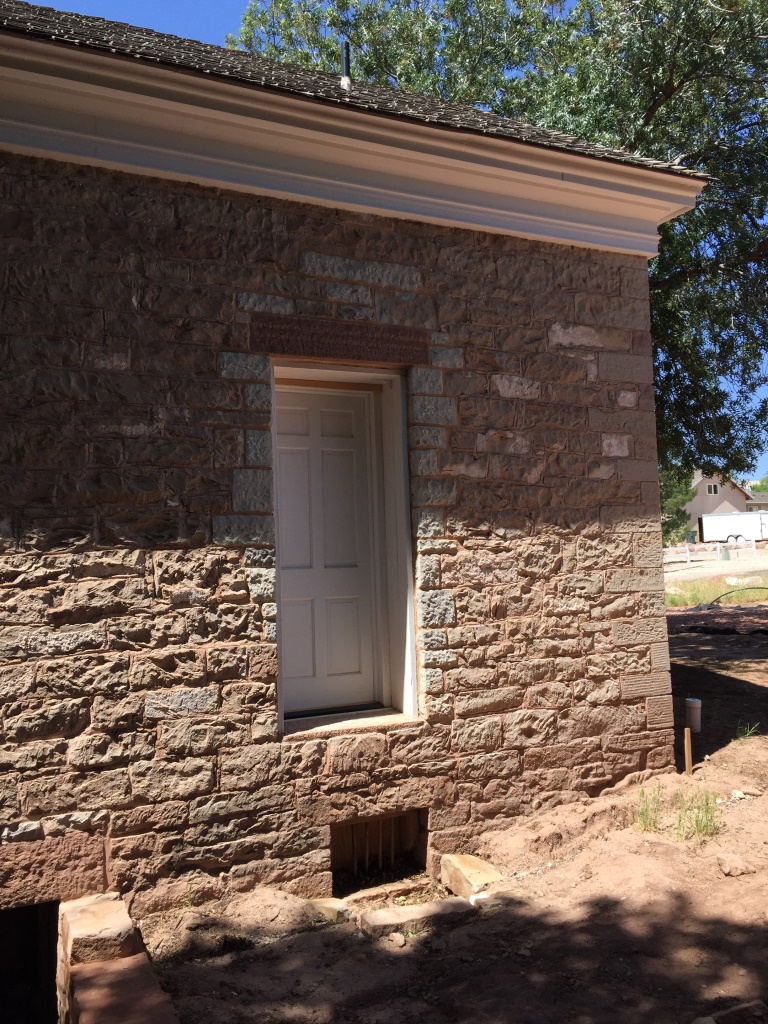 West end of the north side of the Leeds Tithing Office in Leeds, Utah.
Where the door is, there was origionally a window.

The camera is looking southwest.

For details of the cellar window below the door, see WCHS-03100 and WCHS-03101.
For details of the cellar entrance at the lower left corner of the photo, see WCHS-03102.

For a higher resolution version of this photo, click here.

Photo taken by George Cannon on 5/21/2016 and contributed on 5/28/2016.