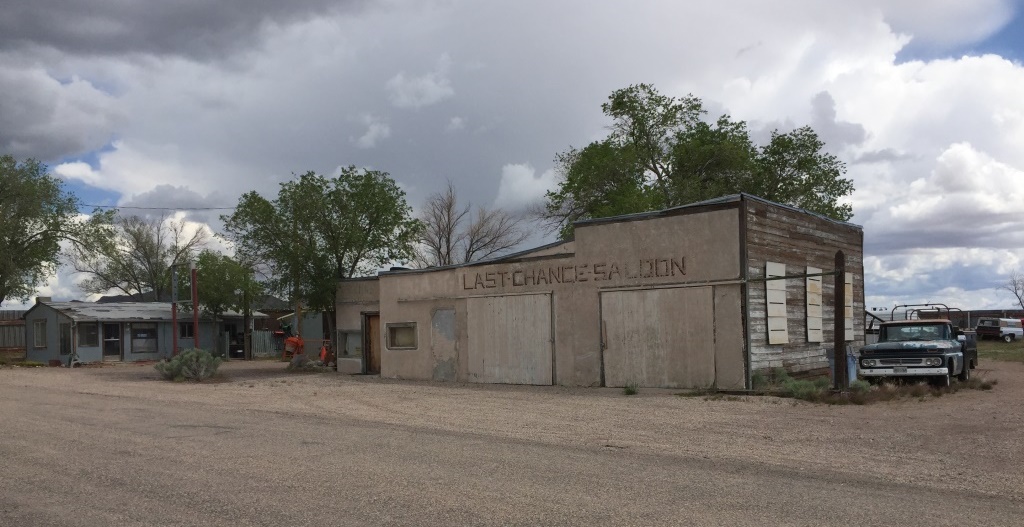 The old Last Chance Saloon (not really a saloon) in Modena, Utah.

This building started as a small house, the first section on the left end of the building.
Then another and yet another (hidden in this view) addition was added (moving toward the right).
Then the owner added a bay for repairing cars, and finally a second bay.

For a slightly higher resolution and uncropped version of this photo, click here.

For another view of this building, see WCHS-03056.

Photo taken by George Cannon on 5/26/2016 and contributed on 5/27/2016.