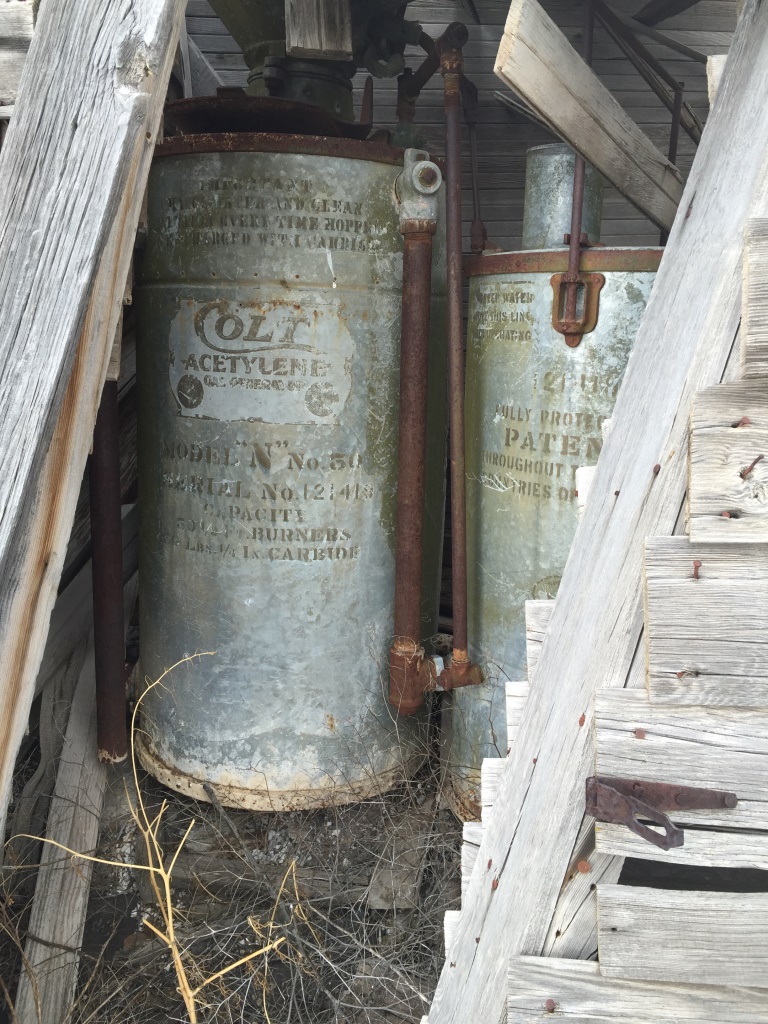 Ruins of a small carbide plant for generating acetylene gas in the back of the ruins of the old hotel in Modena, Utah.

Water was dripped onto the carbide which release the acetylene gas. The gas was stored in one of the visible tanks. From there, the gas was piped into the hotel and across the street to the Lund home where is was used for lighting and cooking.

For a slightly higher resolution version of this photo, click here.

Photo taken by George Cannon on 5/9/2015 and contributed on 4/25/2016.