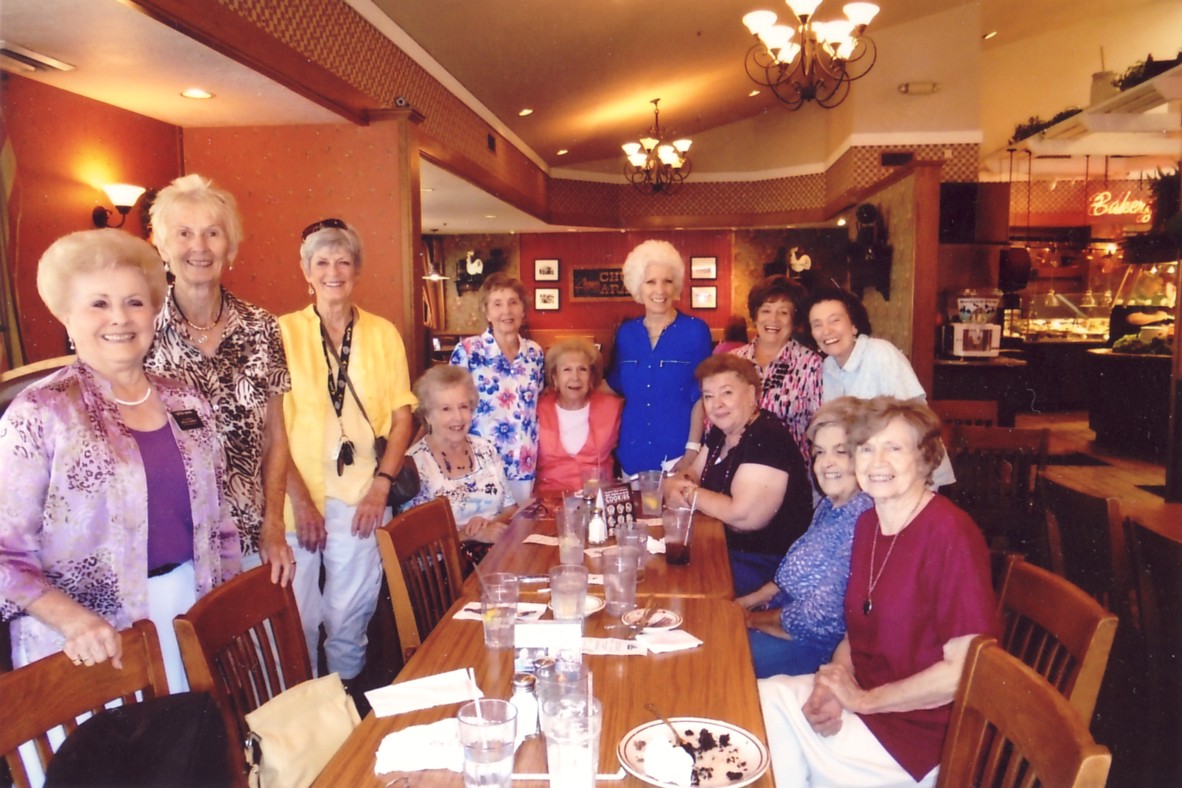 Photo of the Dixie High School Class of 1955 ladies summer social in 2015
held at the Brick Oven in St. George, probably in February or March that year.

Standing left to right: Joyce Caudill Hannig, Beatrice "Bea" Condie Foremaster, Marcia "Honey" Crandall Stucki,
Elva Carol Musig Christian, Melva Gifford Rasmussen, Diane Olson Esplin, Betty Jane Rydman Reber.
Seated left to right: Wanda Blake Lucas, Mary LaRee McAllister Jones, Mary Lynn Stucki Tousa,
Verna Jean Sorenson Benson, Cleone Wallis Davenport.

Photo contributed by LaRee Jones on 3/4/2016.