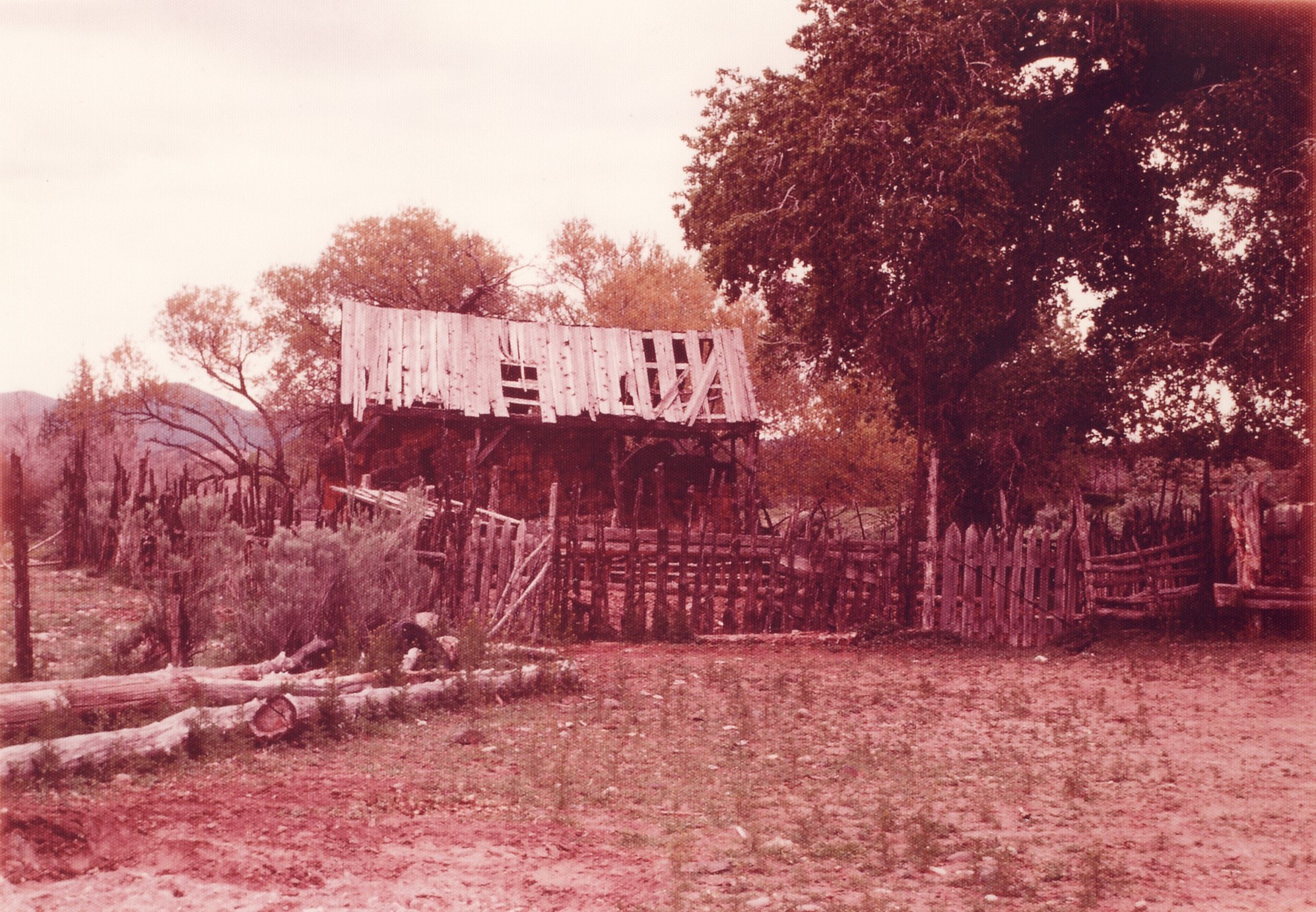 One of the original barns at the Biglow Ranch in Veyo, Utah.
This is now known at the Bowler Ranch owned by Fenton Bowler.

It is close to where the Moody River runs into the Magotsu River, inside the "V" of the confluence.
The camera is looking north.

This barn was washed away in the flood of 2005.

Photo taken by Heber Jones in the 1960s and contributed on 10/13/2015.