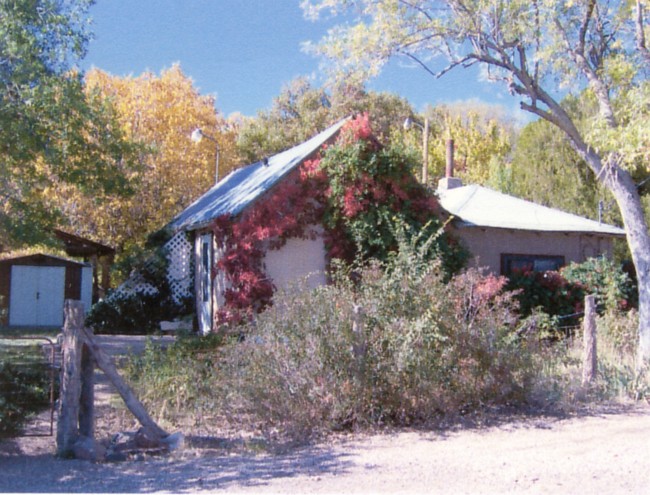 The Ellis Jones home at about 85 N. Spanish Trail Drive in Veyo, Utah.

There is a tin shed on the left with another shed behind it and the original house (see WCHS-03012) on the right.

It is currently owned by Heber Jones.

The camera is looking west.

Photo taken by Heber Jones in the fall around 2006 and contributed on 10/13/2015.