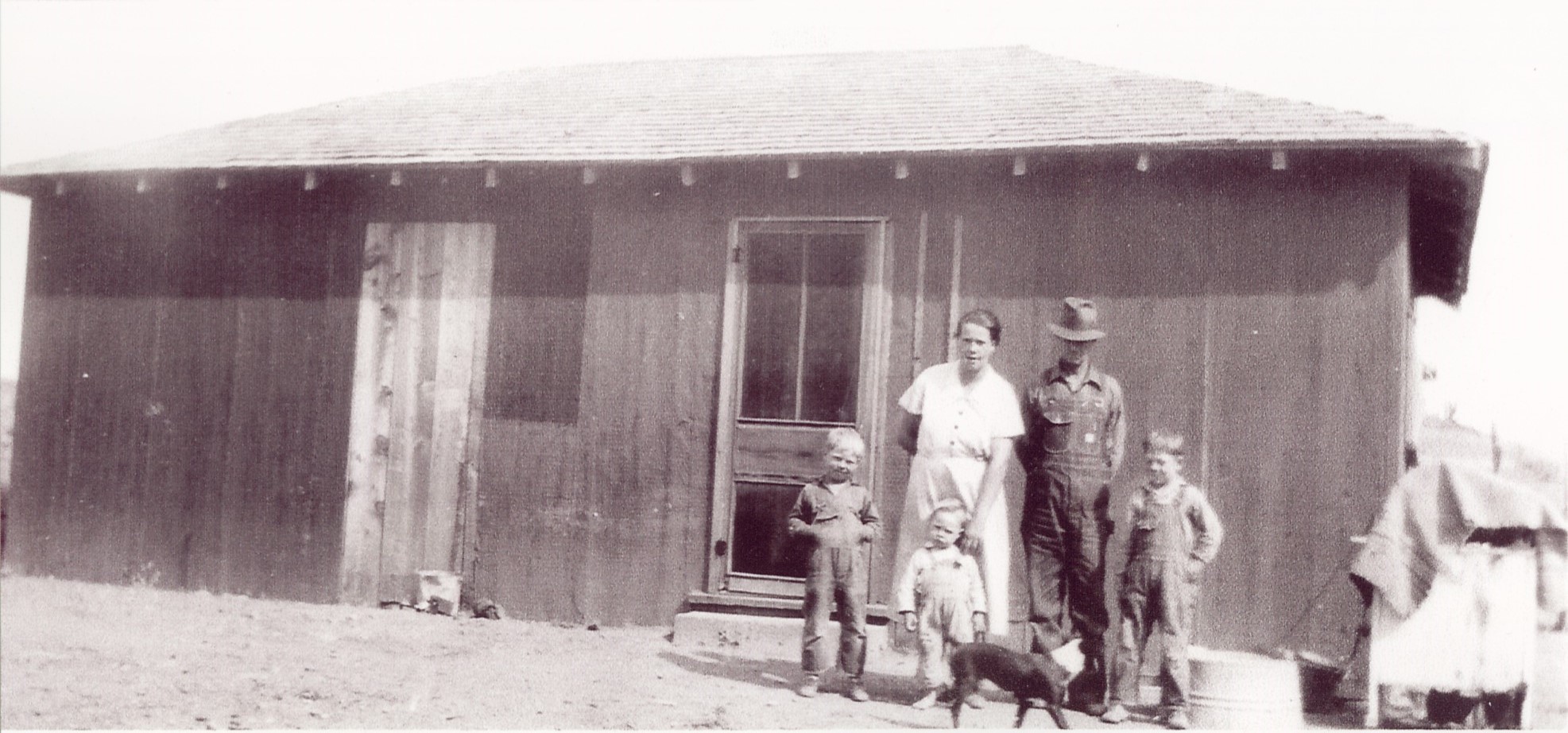 The Ellis Jones home at about 85 N. Spanish Trail Drive in Veyo, Utah.

The camera is looking north.

Left to right: Ivins Jones, Eva Cottam Jones (mother), Heber Jones (in front), Ellis W. Jones (father), Alma Jones.
The dog was named Ring.

This home was built in 1934 and is still there. It has been added onto with new siding, etc.

Photo taken about 1936 and contributed by Heber Jones on 10/13/2015.