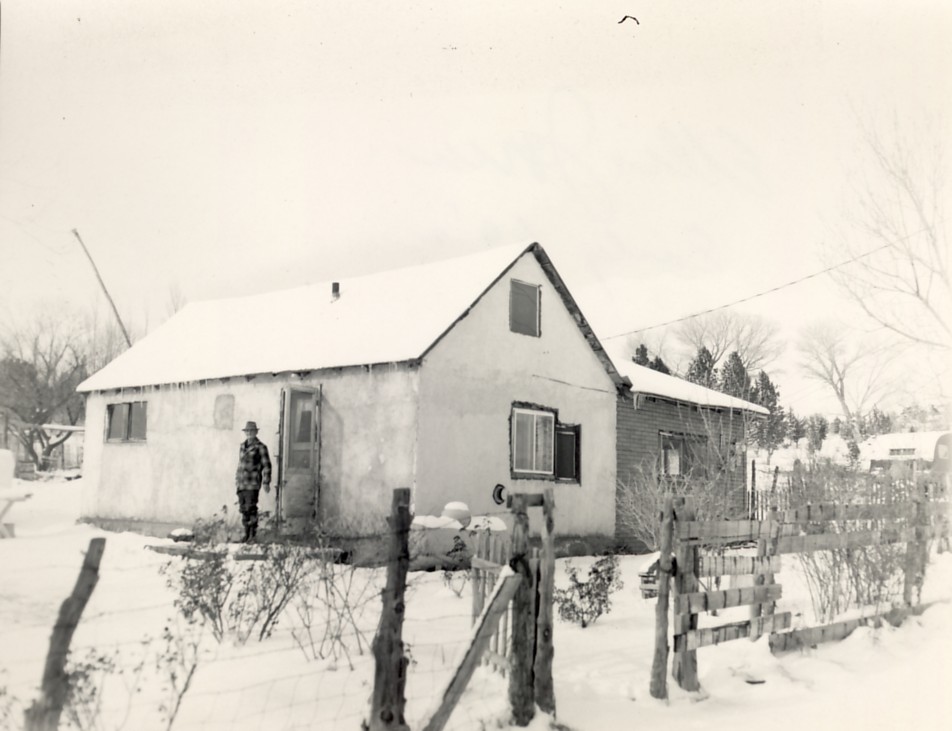 The Ellis Jones home at about 85 N. Spanish Trail Drive in Veyo, Utah.
Ellis W. Jones is standing out in front.

The camera is looking northwest.

The original house (see WCHS-03012) is in back and a newer addition in front.

The pole on the left was one of three used for an antenna to bring in early TV signals from a Las Vegas station (between Las Vegas and Henderson NV).
??? Larson and Lee Hershey brought the first TV into county. [See Heber Jones' book.]

Photo taken by Heber Jones about 1952 or 1953 and contributed on 10/13/2015.