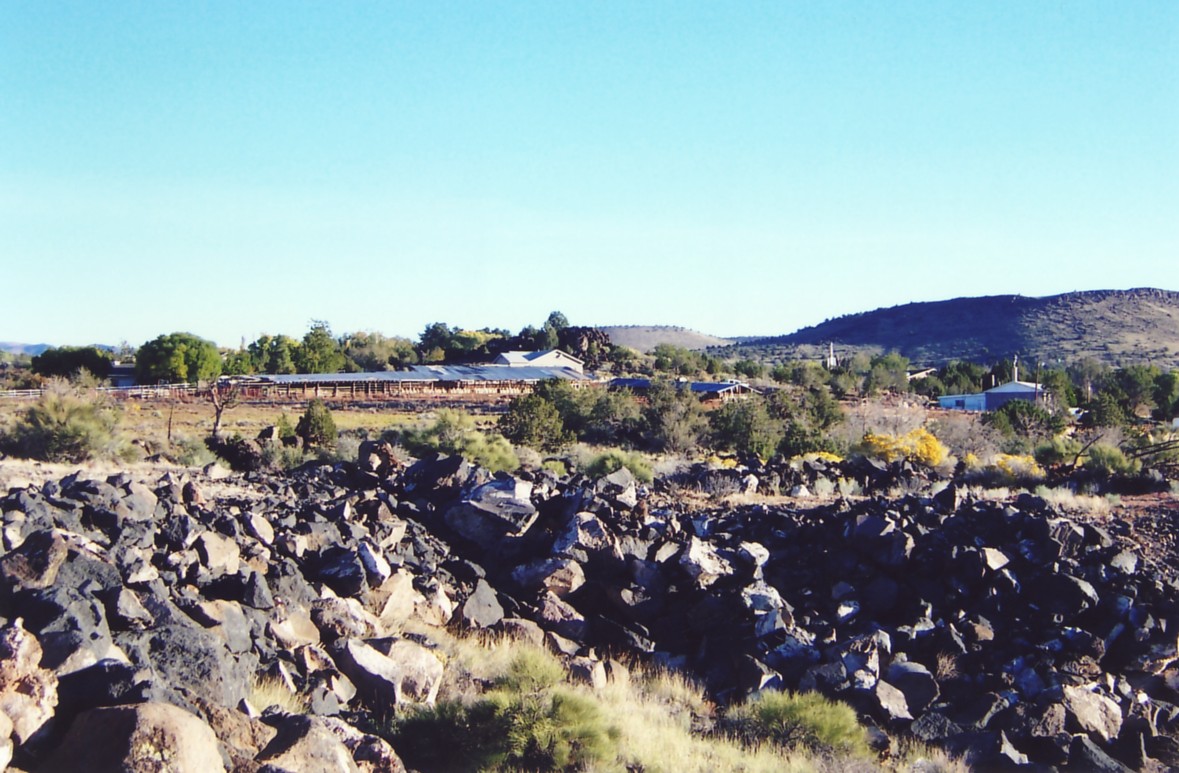 Some buildings in downtown Veyo, Utah.
The corral and house belong to Lonnie Hafen's daugher.
The steeple of the Church is in the background.
The Water Company House (old Veyo Dairy) is on the right.

The camera is looking northeast from a spot just off of Highway 18 and just northeast of the Veyo Arch Bridge
(same spot as WCHS-02962, WCHS-02963, and WCHS-02966).

Photo taken by Heber Jones in October of 2007 and contributed on 10/13/2015.