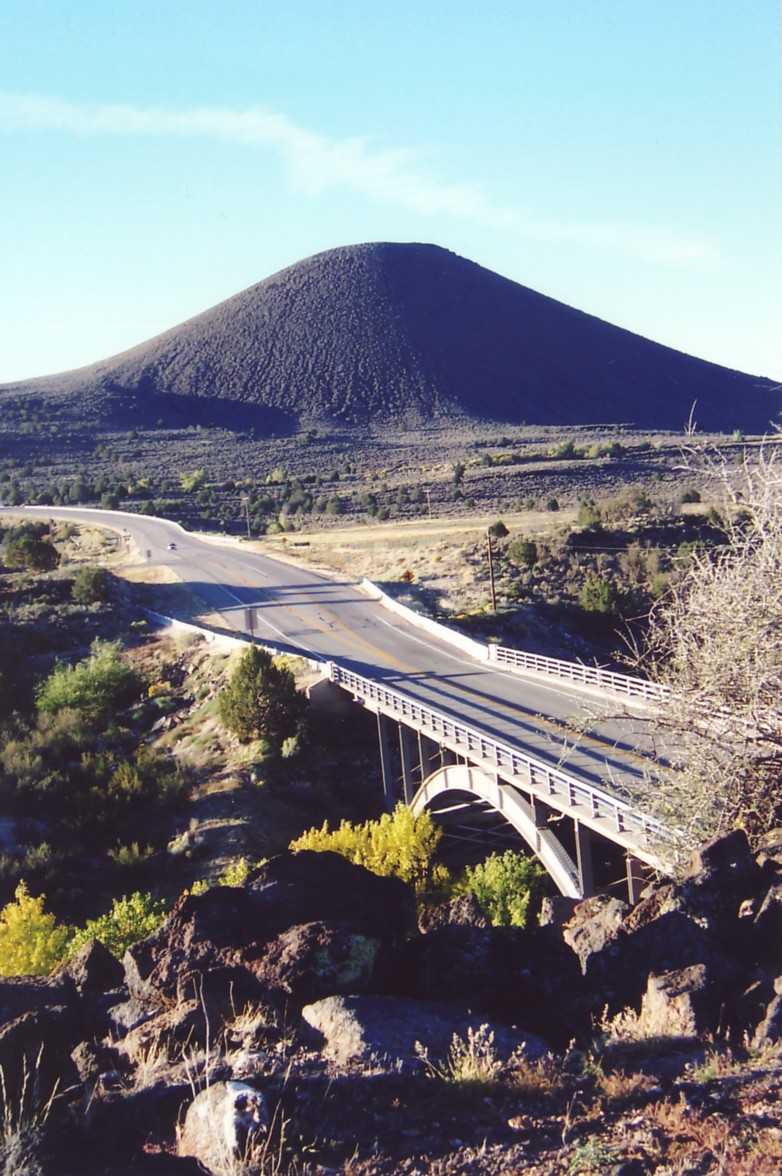 The Veyo Arch Bridge in Veyo, Utah.
The Veyo Volcano can be seen in the background.

The camera is looking south from a spot just off of Highway 18 and just northeast of the Veyo Arch Bridge
(same spot as WCHS-02962, WCHS-02965, and WCHS-02966).

Photo taken by Heber Jones about 2012 and contributed on 10/13/2015.