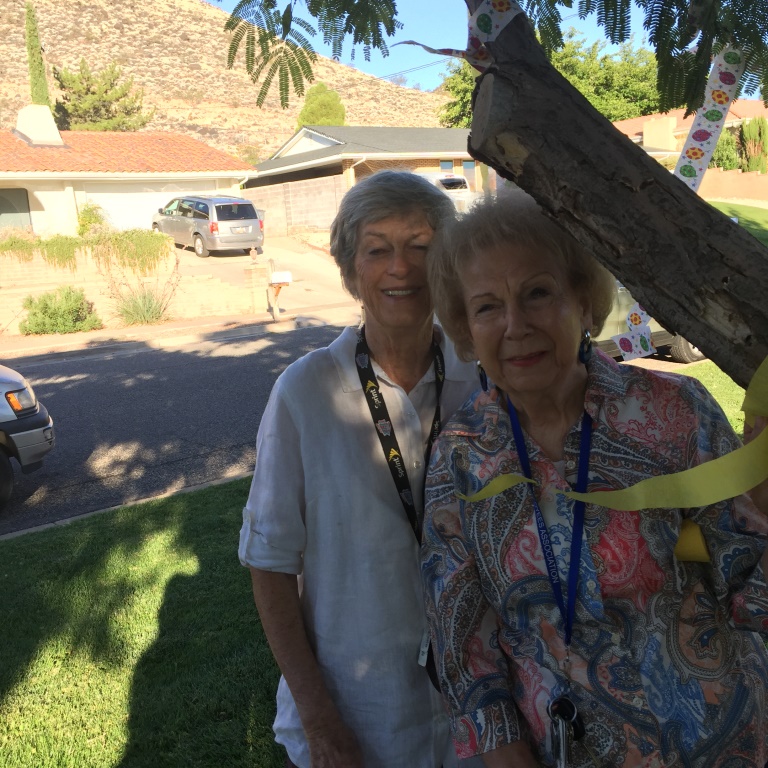 Photo of Dixie High School Class of 1955 classmates, Honey Crandall Stucki (left) and
LaRee McAllister Jones (right) celebrating Mont Burton's wedding day by decorating
(or as some may say - toilet papering - for one last time!) Mont's home on Donlee Drive,
in St. George, Utah.

Also see WCHS-02931, WCHS-02932, and WCHS-02934.

Photo taken September 19, 2015 at Mont Burton's house on Donlee Drive in St. George
and contributed by LaRee McAllister Jones on September 24, 2015.