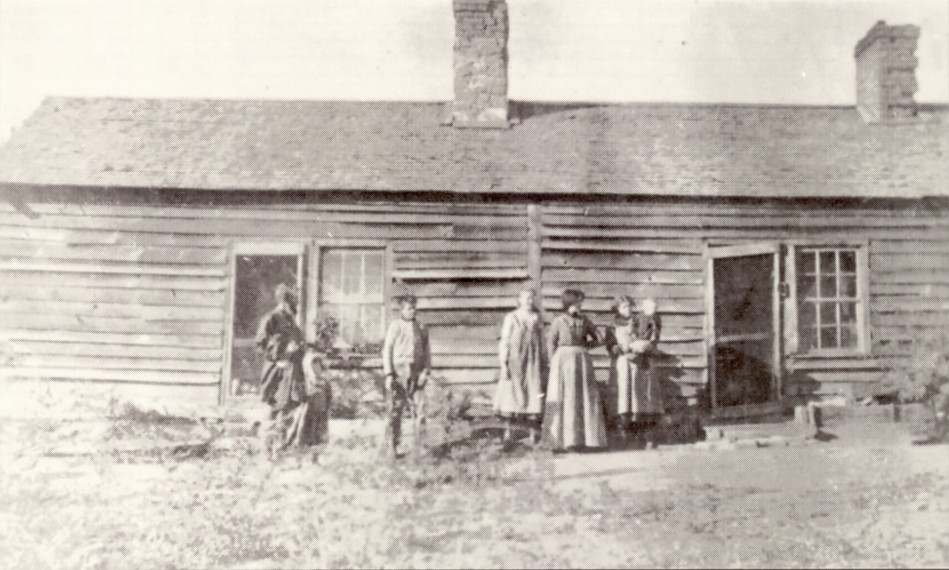 Photo of the old clapboard house at the Page Ranch.
It was east of the big house (WCHS-02624) and a little south.

From left to right: Daniel Richey Page, Golda Page (Smith) in front of Daniel, John Page, Dettie Page (Tulloch),
Amy Page (Knell), Eva G. Page (Higbee), and Geary Page being held by Eva.

Photo taken from Page 25 of "Rarer The Air: The Autobiography of Wilma Lorine Higbee Kemp"
and contributed by Kelton Hafen on 4/18/2015.