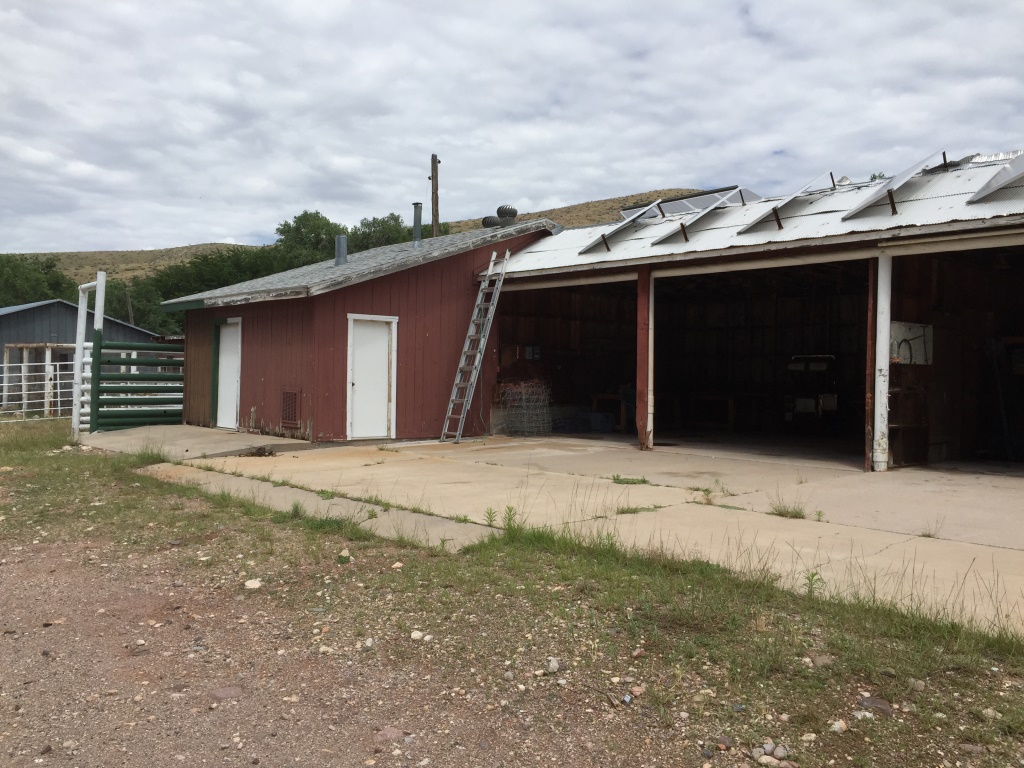 Photo of a garage or barn building and a storage building at the DI Ranch near Motoqua, Utah.

These buildings are just to the left (southwest) of the building in photo WCHS-02578 and just to the right (northeast) of the pens in photo WCHS-02580.
For the back side, see photo WCHS-02577.

Photo taken and contributed by George Cannon on 6/11/2015.