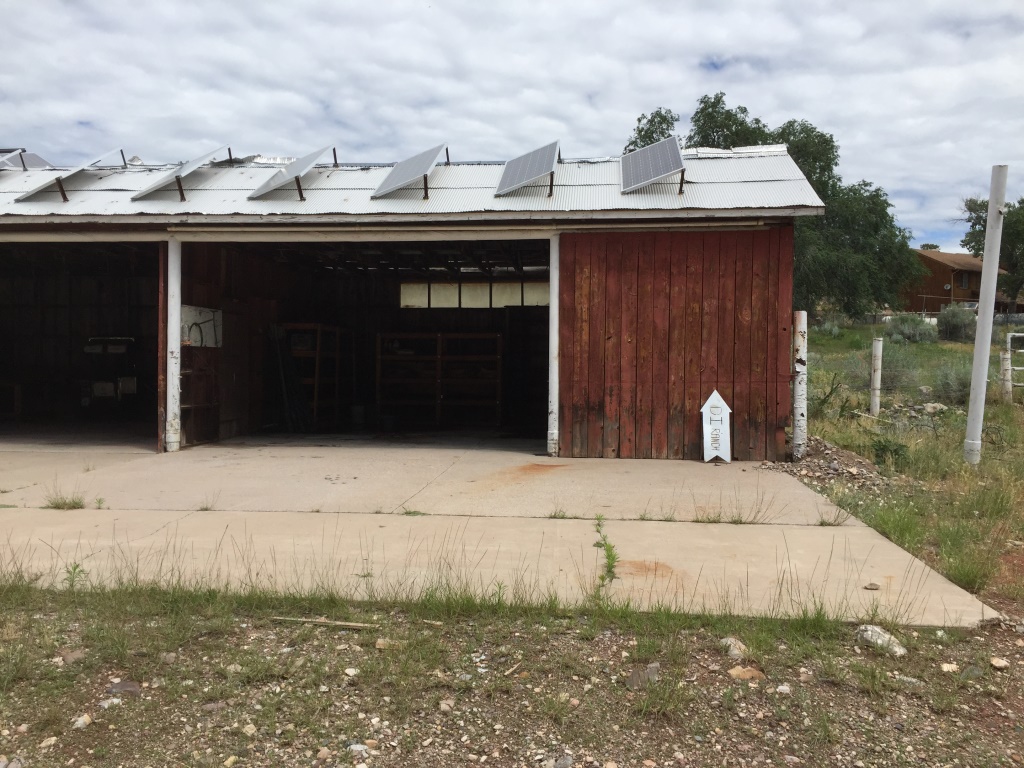 Photo of a garage or barn building at the DI Ranch near Motoqua, Utah.
Note the solar panels on the roof.
The new house can be seen in the background on the right.

This building is just to the right (northeast) of the buildings in photo WCHS-02579.
For the back side, see photo WCHS-02577.

Photo taken and contributed by George Cannon on 6/11/2015.