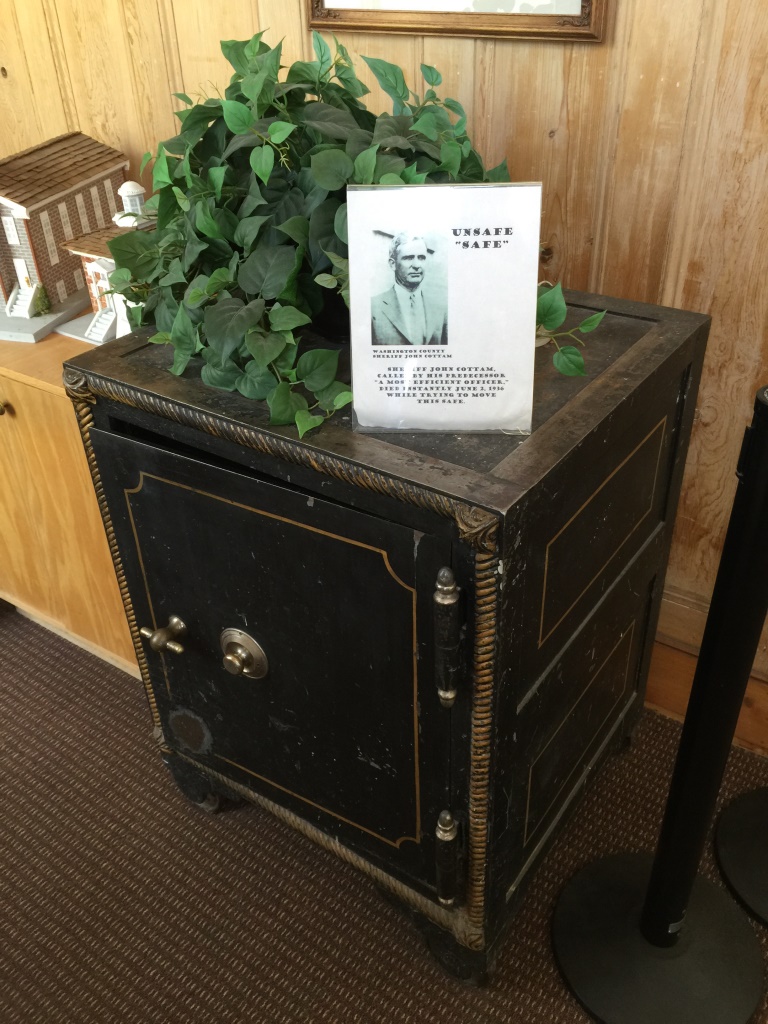 Photo of the safe that killed Sheriff John H. Cottam.

Sheriff Cottam died instantly on June 2, 1936 while trying to move this safe.
It is currently on display on the first floor of the old County Courthouse,
97 E. St. George Blvd. in St. George, Utah.

For a higher resolution version of this photo, click here.

Photo taken by George Cannon and contributed on 6/2/2015.