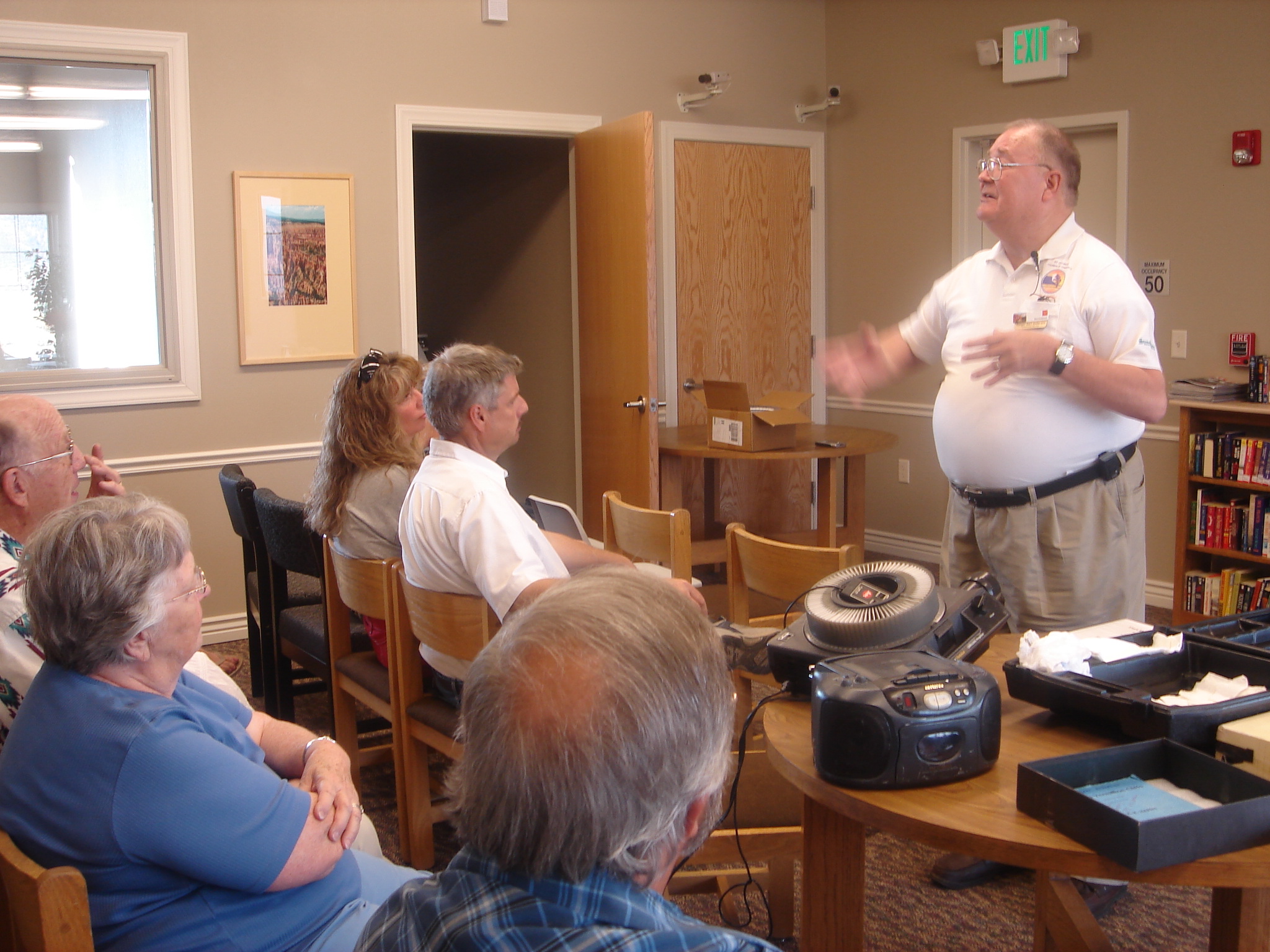 Photo of Bart Anderson giving one of his slide lectures at the New Harmony Library on July 20, 2007.
It was part of the Fort Harmony Celebration days.

For the audio of that lecture on "Washington County History", click here.

Photo and audio by Roger Simister and contributed by him on 9/26/2014.