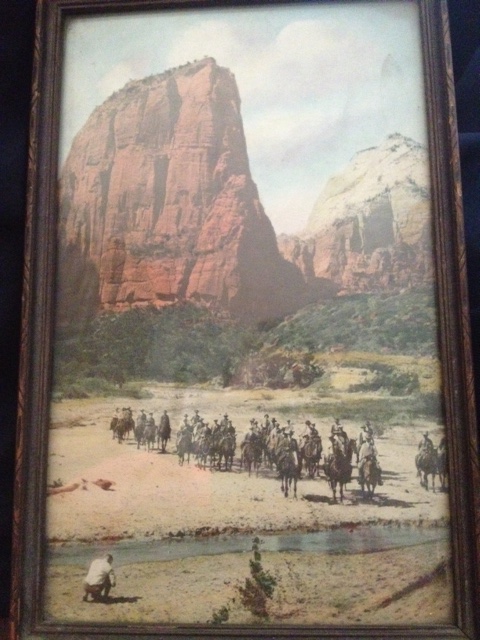 Photo of President Warren G. Harding and his entourage on horseback in Zion National Park on June 27, 1923.
For more information on that event, click here.

Note: It is likely that this photo shows (in the lower left corner) the photographer who was taking photo WCHS-01313.

Photo contributed on 9/25/2014 by Bill Baccus who took the photo of his original framed photograph.