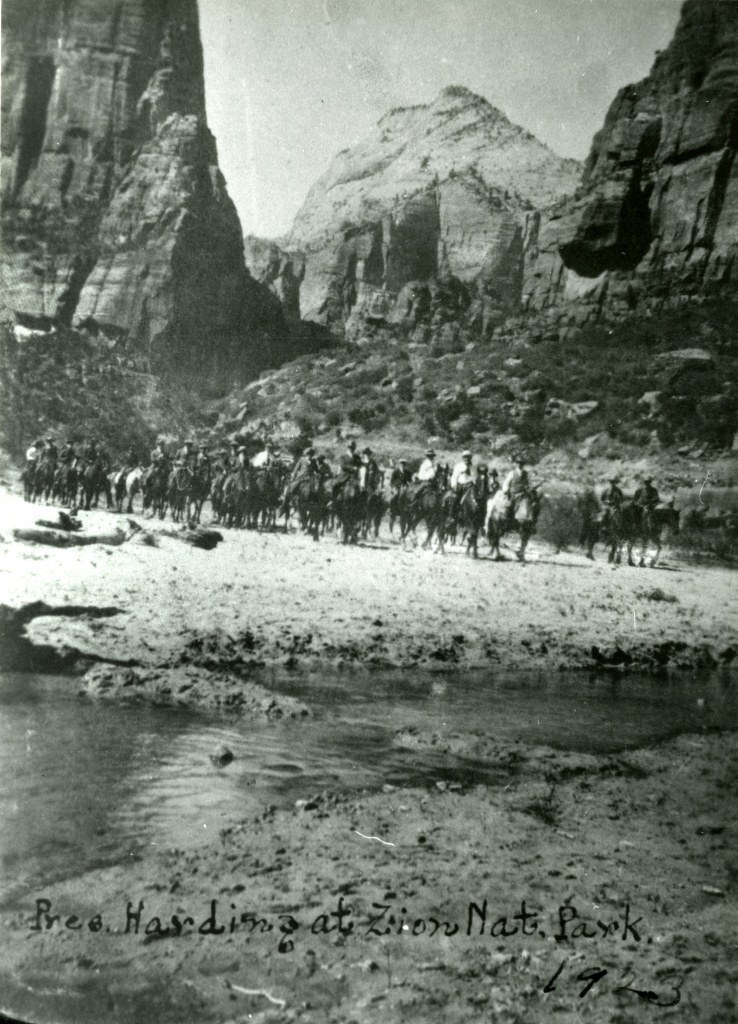 Photo of President Warren G. Harding and his entourage on horseback in Zion National Park on June 27, 1923.
For more information on that event, click here.

For a higher resolution version of this photo, click here.

For a related photo, see WCHS-02480.

Contributed on January 12, 2012 by the Dixie State College.