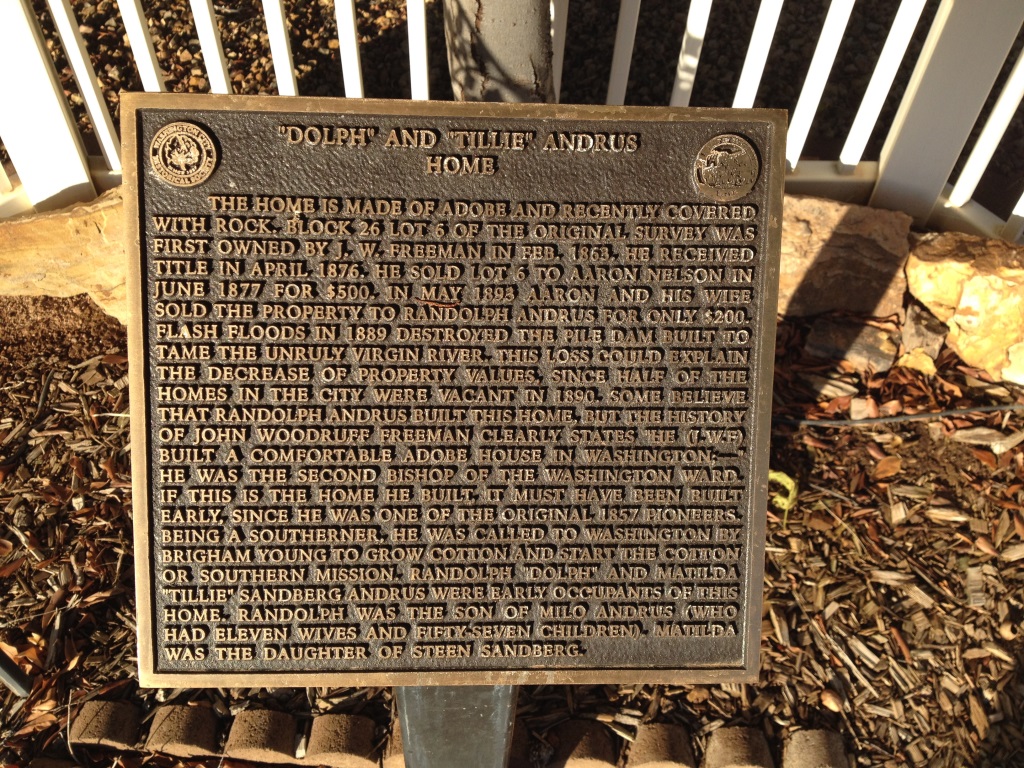 Photo of the interpretive plaque at the Randolph & Matilda Andrus home at 293 North 100 East in Washington, Utah.

The plaque is located at the very northeast corner of the lot in a little alcove barely visible at the far right end of the fence in WCHS-02395.

Photo taken and contributed by George Cannon on 8/10/2014.