LOCATION
293 North 100 East
Washington, Utah

Lot 6, Block 26 or the original Washington survey.
Southwest corner of 100 East and 300 North.

37° 8' 8.27" North Latitude, 113° 30' 29.99" West Longitude
37.1356° North Latitude, 113.5083° West Longitude
2,842 feet (866 meters) MSL



DESCRIPTION
The original house was made of adobe bricks.

In recent times, most of the exterior had been covered in rock.



HISTORY
The lot was first owned my John Woodruff Freeman in February of 1863. He received formal title to the property in April of 1876.

Freeman sold the lot for $500 to Aaron Nelson in June of 1877.

In May of 1893, Aaron and his wife sold the property to Randolph & Matilda Andrus for $200.

The decrease in property values may have been due to the fact that half the homes in Washington were vacant after a flood in 1889 wiped out the nearby pile dam on the Virgin River.

Some believe that Randolph Andrus build the original house on the lot, but it was probably built by J. W. Freeman. Freeman's diary states that he built a comfortable adobe house in Washington. If that is a reference to this house, it would have been bult between 1863 and 1877, probably early in that range.

The adobe walls were covered with rock, maybe in the 1960s.

Owners:
John Woodruff Freeman
Aaron Nelson
Randolph & Matilda Andrus



BIOGRAPHY
John Woodruff Freeman was one of the original pioneers sent by Brigham Young to settle Washington in 1857. He was a southerner and was tasked with growing cotton and starting the Cotton Mission. He became the second bishop of the Washington Ward.

Randolph Andrus click here.



PHOTOS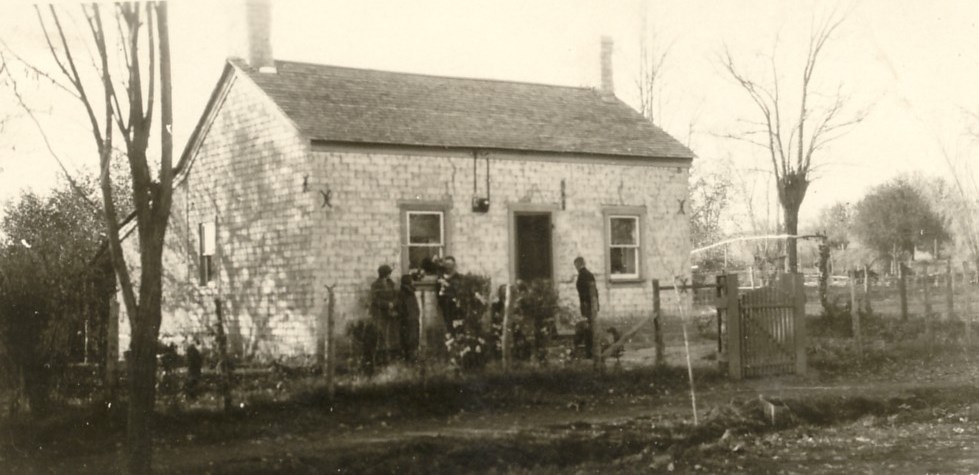 WCHS-02389 Randolph & Matilda Andrus Home in 1925

Other WCHS photos:
WCHS-02395 Photo of the front of the Randolph & Matilda Andrus home (Rock House) in 2014
WCHS-02396 Photo of the back of the Randolph & Matilda Andrus home in 2014
WCHS-02397 Photo of the interpretive plaque at the Randolph & Matilda Andrus home



REFERENCES
TBD