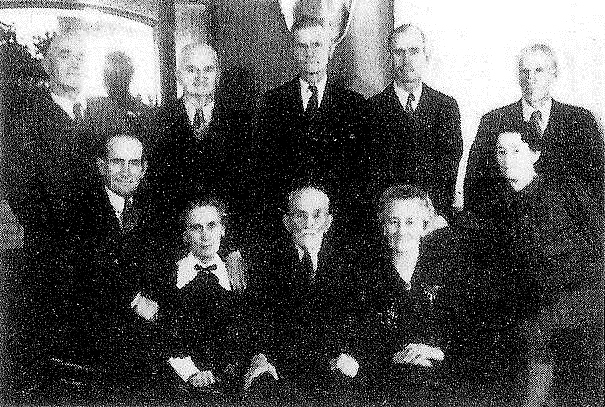 Photo of part of the family of Charles Seegmiller & Minnie Forsyth Seegmiller.
See WCHS-02289 for the other part.

Back row, left to right: Frank, Charles William Jr., Hela, George Harmon, and Edwin Dee Seegmiller.
Front row, left to right: Daniel Adam, Minnie, Charles William Sr., Anna Eve, and Leila Fern Seegmiller.

Photo contributed by Kathleen Forsythe Vincent on 2/10/2014.