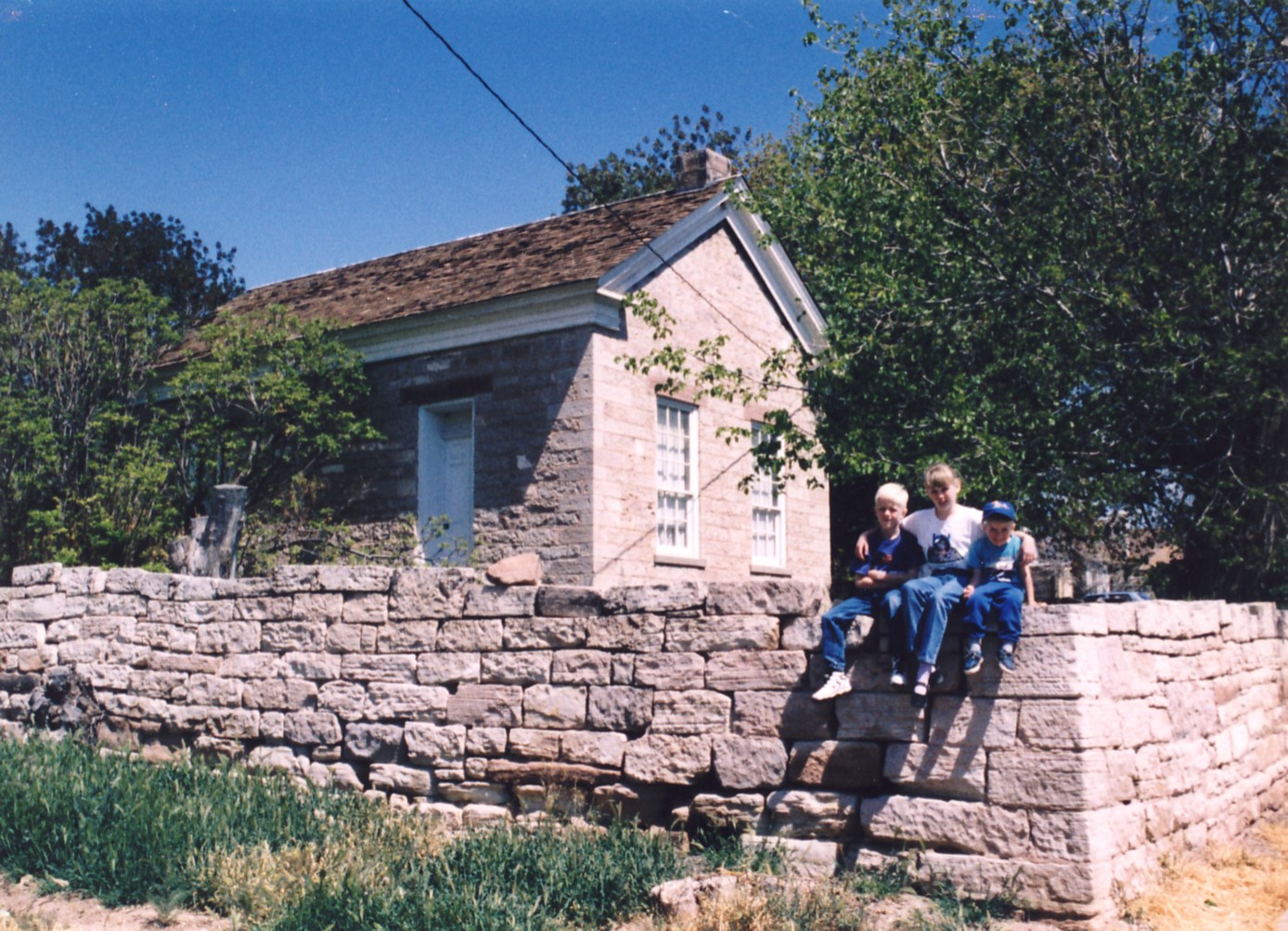 Photo of the southeast corner of the Leeds Tithing Office in Leeds, Utah.
The three children sitting on the wall are (left to right) Jacob, Anna, and Isaac Whittaker.

This photo was taken in April of 1997.
The camera is facing northwest.

Photo contributed by Kenneth & Patricia Hadley on 12/4/2013.