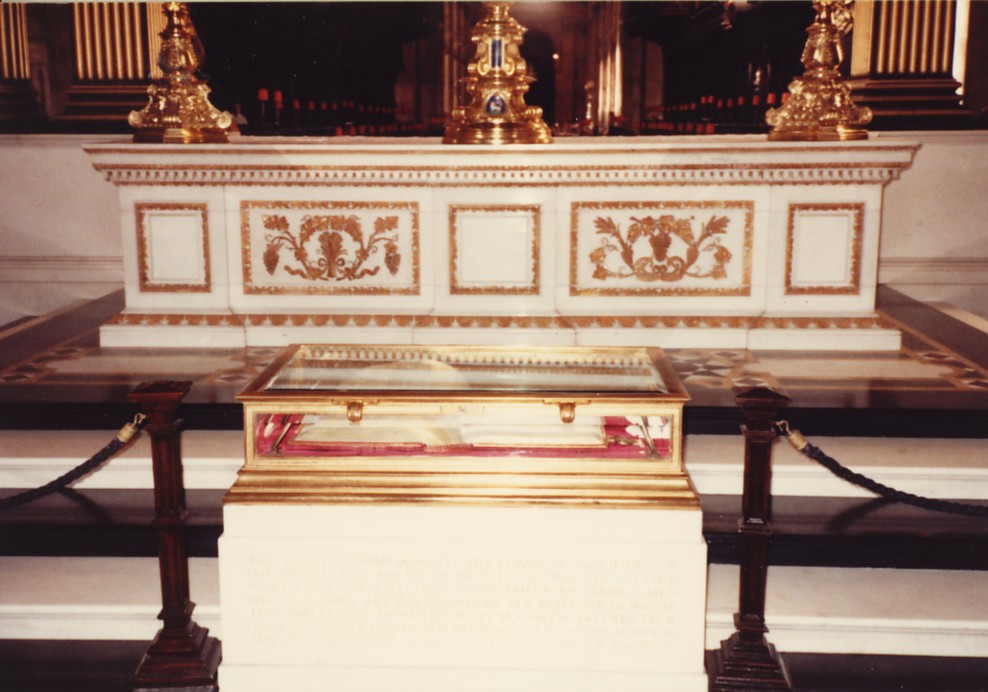 Photo of the American Memorial Chapel within London's St. Paul's Cathedral. The chapel was dedicated in 1958 as a tribute by the British people to honor those American servicemen based in the British Isles during WWII. The Chapel houses the "Roll of Honour" (front) which lists in alphabetical order the names of over 28,000 Americans who gave their lives in aiding the United Kingdom and Northern Ireland during that time. Each day a page in the book is turned. 2nd Lt. K. L. Hafen's name is among them.

Also see photos WCHS-02259 and WCHS-02260.

Photo contributed by Richard & Marti Hafen on 10/16/2013.