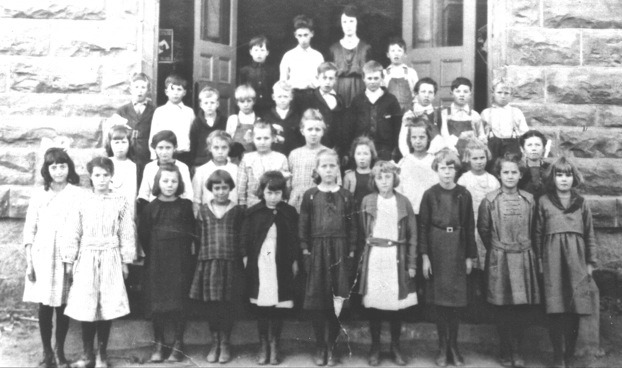 Photo of a teacher and students in front of the Woodward School about 1920.

The girl 4th from the right side in the front row is Mabel Whitney [Kemple].

If you can identify any of the other people in this photo, please contact us.

Photo contributed by Mabel Whitney Kemple's son, James E. Kemple on September 7, 2013.