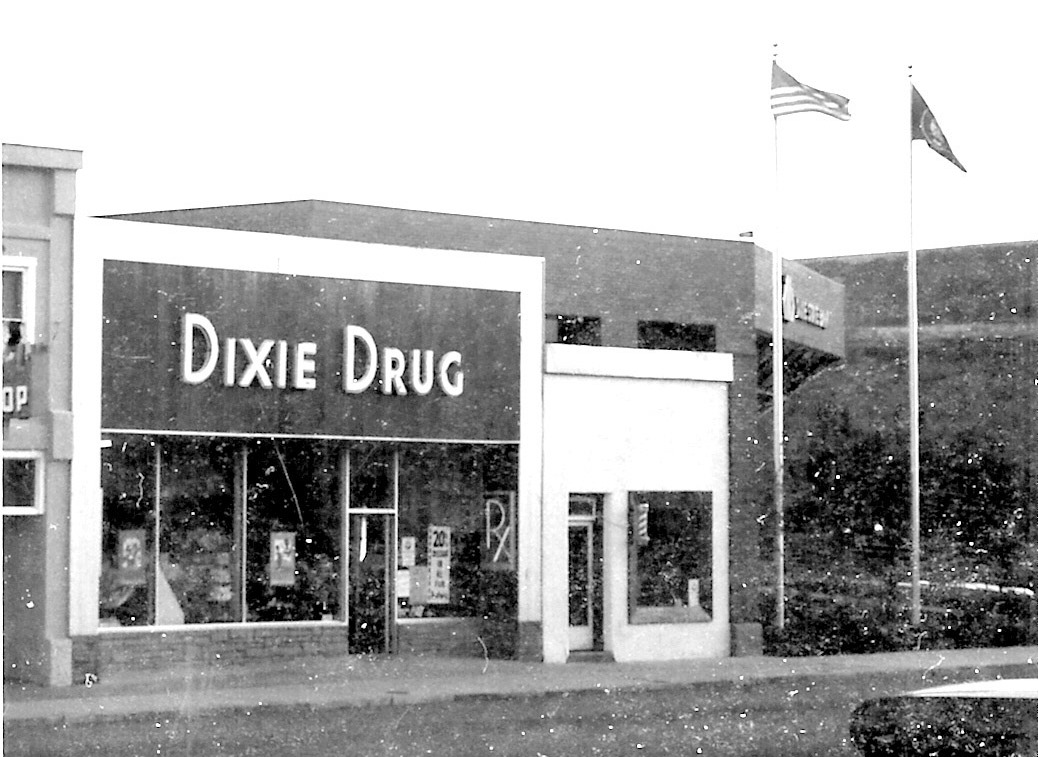 Photo of the front of the Dixie Drug store in St. George as it appeared during the 1940s to 1990s.
A small piece of Dixie Photo Shop can be seen on the left.
And on the right is a barber shop and the Wells Fargo Bank building.

For an alternate version of this photo, click here.

Photo from the Bart Anderson Collection contributed by Dixie State University on March 23, 2013.