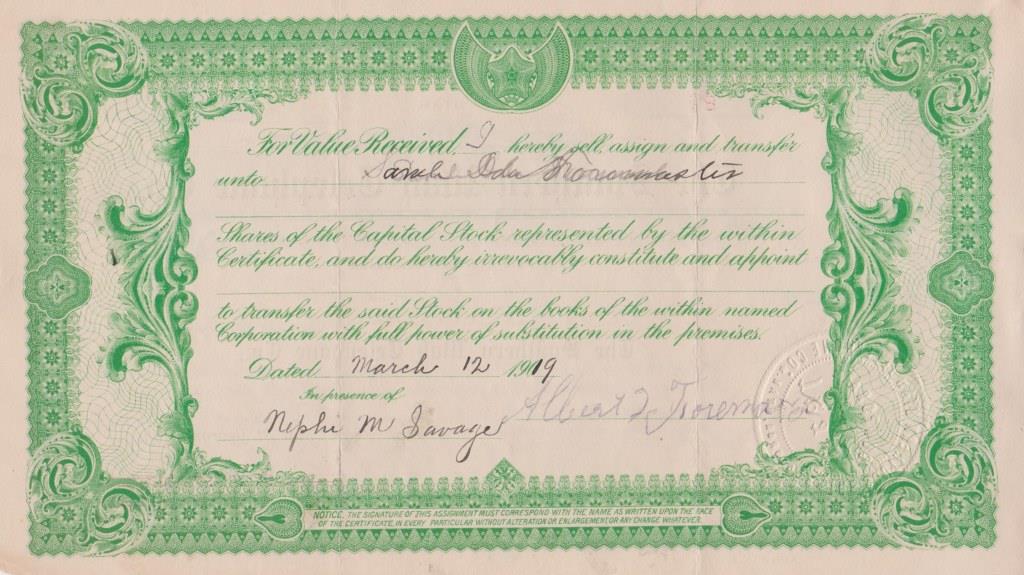 Image of a transfer certificate dated March 12, 1919 transfering 50 shares of Southern Utah Telephone Co. stock from Albert C. Foremaster to his wife, Sarah Ida Foremaster. This is on the back of the stock certificate, WCHS-01582

The transfer certificate is dated March 12, 1919, just a month before his death on April 27, 1919. It appears the stock certificate was not cancelled and reissued until 1923, the cancel date on the transfer tax stamp that is attached on the upper right of the original certificate. Back then a tax had to be paid any time a stock was transferred. The stamp was cancelled by writing the date on it.

For a higher resolution version, click here.

Image contributed by Vern P, vernp@webtv.net, of Antique Telephones in Salt Lake City on 3/9/2013.