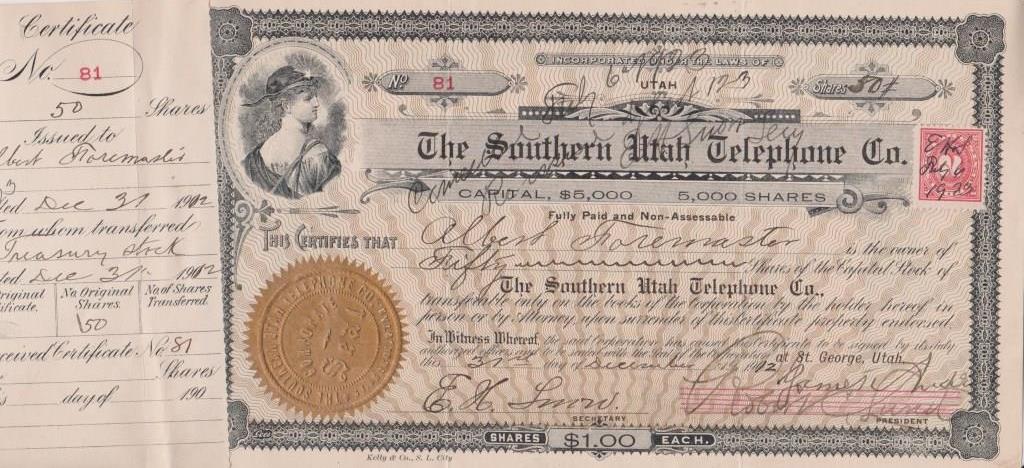 Image of a Southern Utah Telephone Co. stock certificate.
Certificate Number 81 for 50 shares issued to Albert Foremaster on December 31, 1912.

For a higher resolution version, click here.

See the reverse side (WCHS-01583) for the transfer from Albert Foremaster to his wife, Sarah Ida Foremaster, shortly before his death.

Image contributed by Vern P, vernp@webtv.net, of Antique Telephones in Salt Lake City on 3/9/2013.