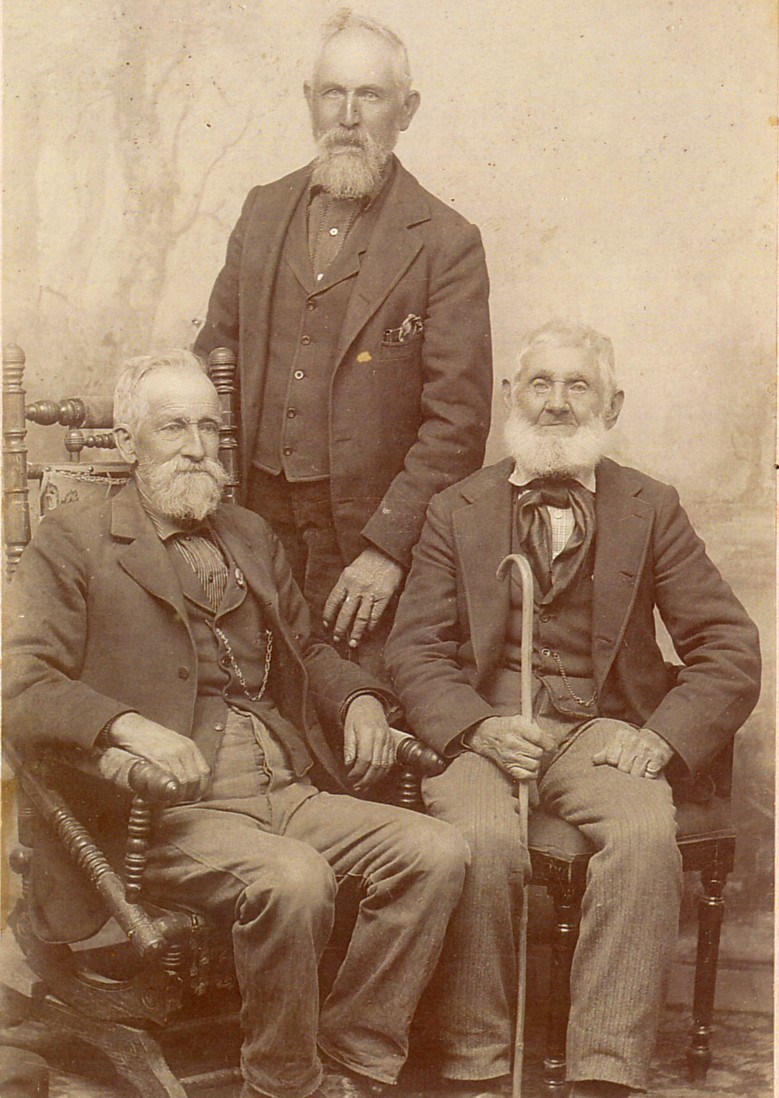 Photo of ???

It is suspected the subjects may be Harrison Joseph Burgess (seated left),
William Burgess Sr. (seated right with the cane), and William Burgess Jr. (standing).

For the original uncropped photo, click here.
It shows the photograph was taken by St. George Photographer, J. J. Booth.

Photo contributed by Lynne Johnston on 11/28/2012.