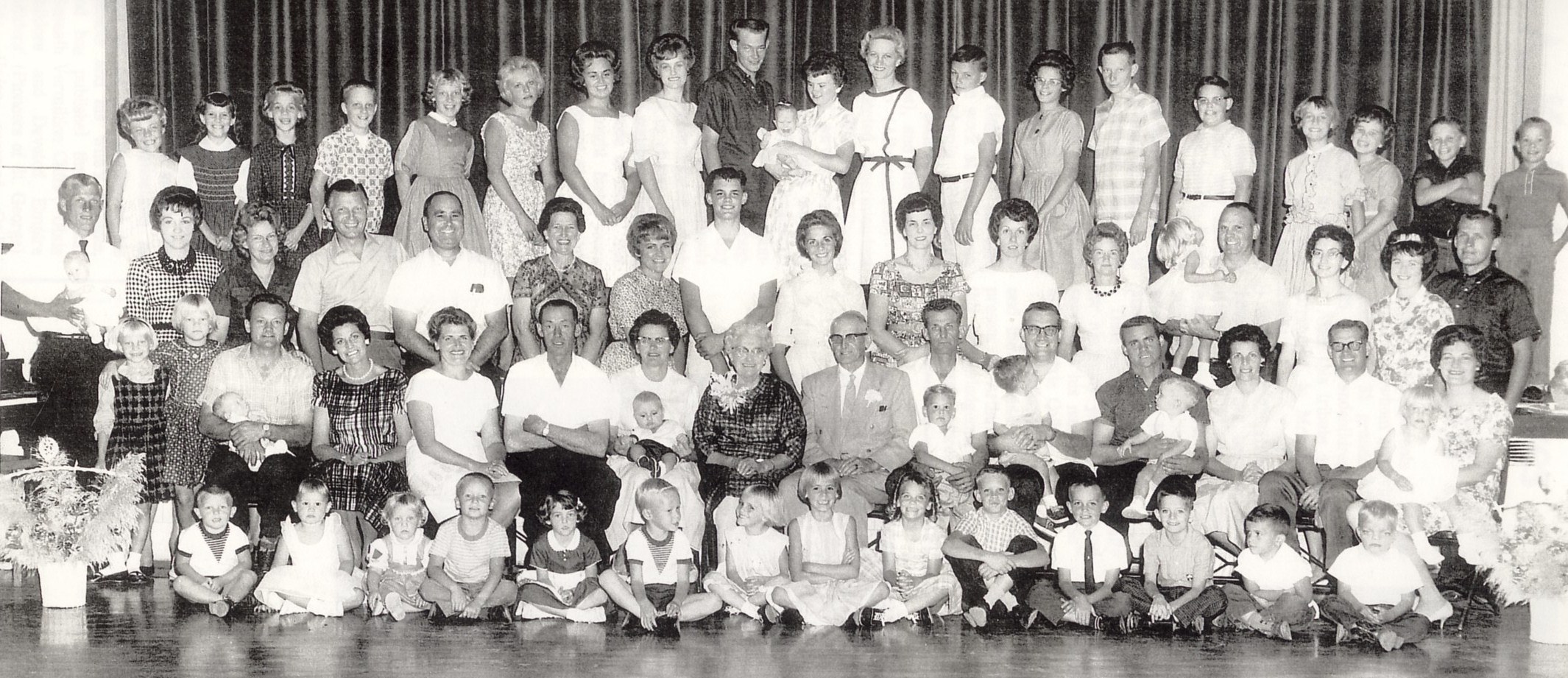 Photo of the Arthur K. & Orilla Woods Hafen family.

Back row, left to right: Karen, Carolyn, Michelle, Gary Don, Mary, Sandra, Marilyn, Carma Jean, Dennis, Kathy holding Denise, Mary Esther, Ricky, Phyllis, Dale, Kent, Nancy, Vallorie, Lamond, and Jan.
Third row, left to right: Ralph holding Cynthia, Katherine, Maxine, McKay, Ray, Vilda, Janet, Lowell, Bonnie, Ramona, Elva, Peggy, Phil holding Amelia Ann, Lorena, Gayla Dawn, and Stanley.
Second row, left to right: Shauna, Kristine, Eldon holding Scott, Ada, Lenora, Ferrel, Carma holding Kole, Orilla, Arthur, Hershel holding Mickey, Don holding David, Kelton holding Kennie, Ruth, Harold, and Erma holding Susan.
Front row, left to right: Kory, Alsion, Shyrl Ann, Brent, Linda, Kip, Lana Kaye, Sharlene, Kinney Sue, Andy, Lyman, Sidney, Michael, and Conrad.
(Not present: Frank, Woodrow, Leo, Sharon Dawn, and Lynn)

Photo contributed by Kelton and Edd Hafen on 5/30/2012.
Taken from Page 37 of " Arthur K. Hafen and Orilla Woods Hafen Family".