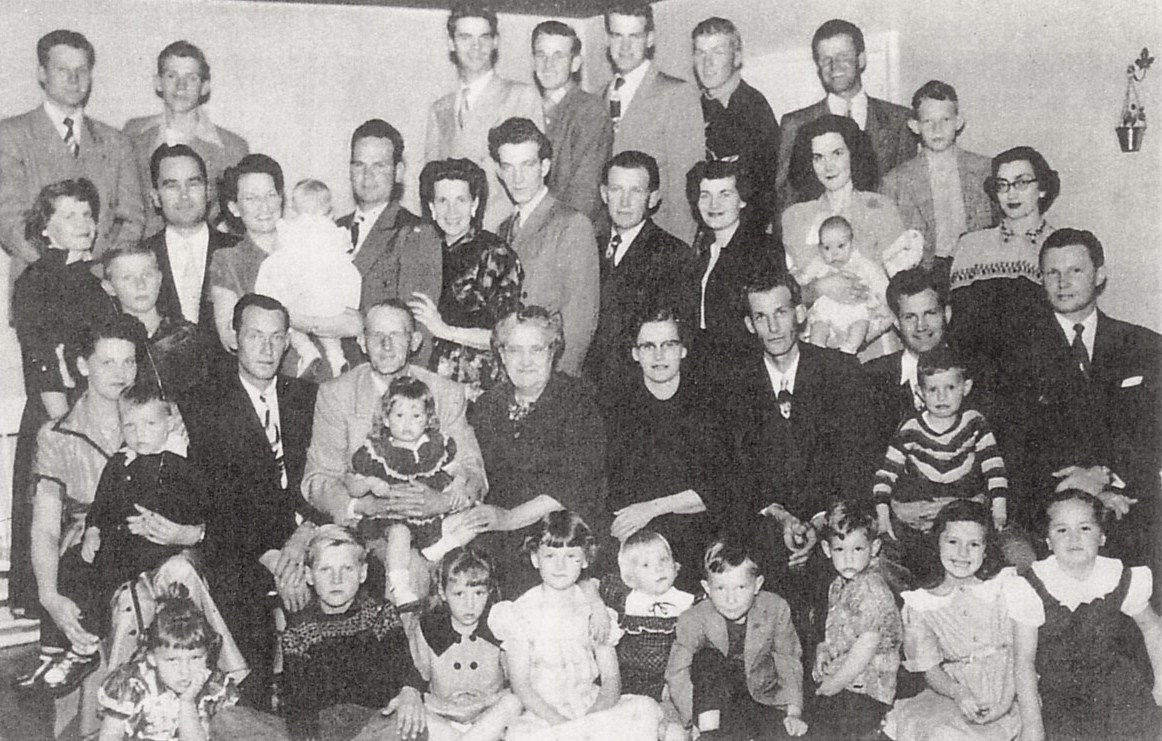 Photo of the Arthur K. & Orilla Woods Hafen family in 1952.

Back row, left to right: Eldon, Stanley Staheli, Kelton, Frank Staheli, Kenneth, Kay Staheli, Leo Syphus, and Dennis.
Third row, left to right: George Staheli, Lenora Hobbs, Ray Hobbs, Vilda, Mary, Phil Squire, Ruth Squire, Donald, Woodrow Staheli, Erma Syphus, Ramona, Kent, and Lorena. ???
Second row, left to right: Ada & son, Rickey Neilson, Ferrel, Arthur, Phyllis Squire, Orilla, Carma Staheli, Herschel, Harold, Lynwood, and McKay Neilson. ???
Front row, left to right: Janet Neilson, Ralph Staheli, Bonnie Squire, Carma Jean Staheli, Sandra Staheli, Dale, Lowell, Sharon, and Marilyn Hobbs.
(Surnames are Hafen unless otherwise specified)

Photo contributed by Kelton and Edd Hafen on 5/30/2012.
Taken from Page 31 of " Arthur K. Hafen and Orilla Woods Hafen Family".