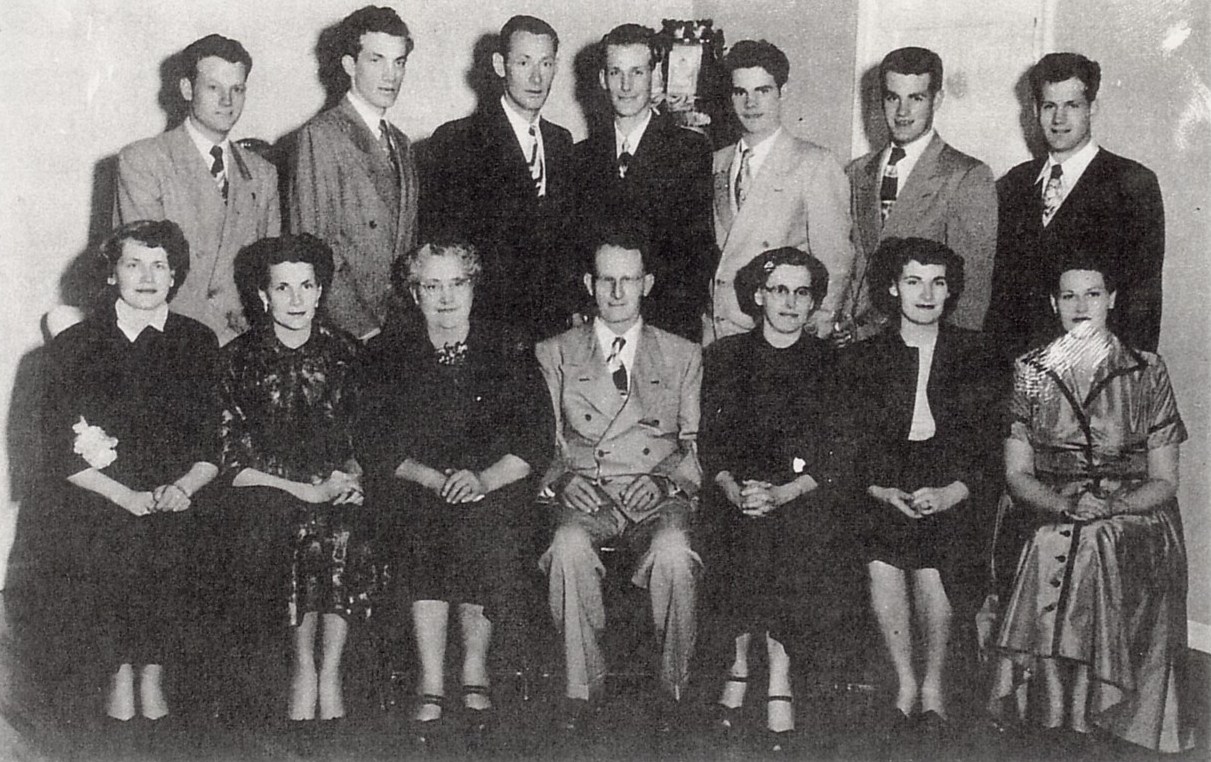 Photo of Arthur K. & Orilla Woods Hafen and their children.

Standing, left to right: Eldon, Donald, Ferrel, Herschel, Kelton, Kenneth, and Harold
Seated, left to right: Lenora, Ruth, Orilla, Arthur, Carma, Erma, and Ada

Photo contributed by Kelton and Edd Hafen on 5/30/2012.
Taken from Page 31 of " Arthur K. Hafen and Orilla Woods Hafen Family".