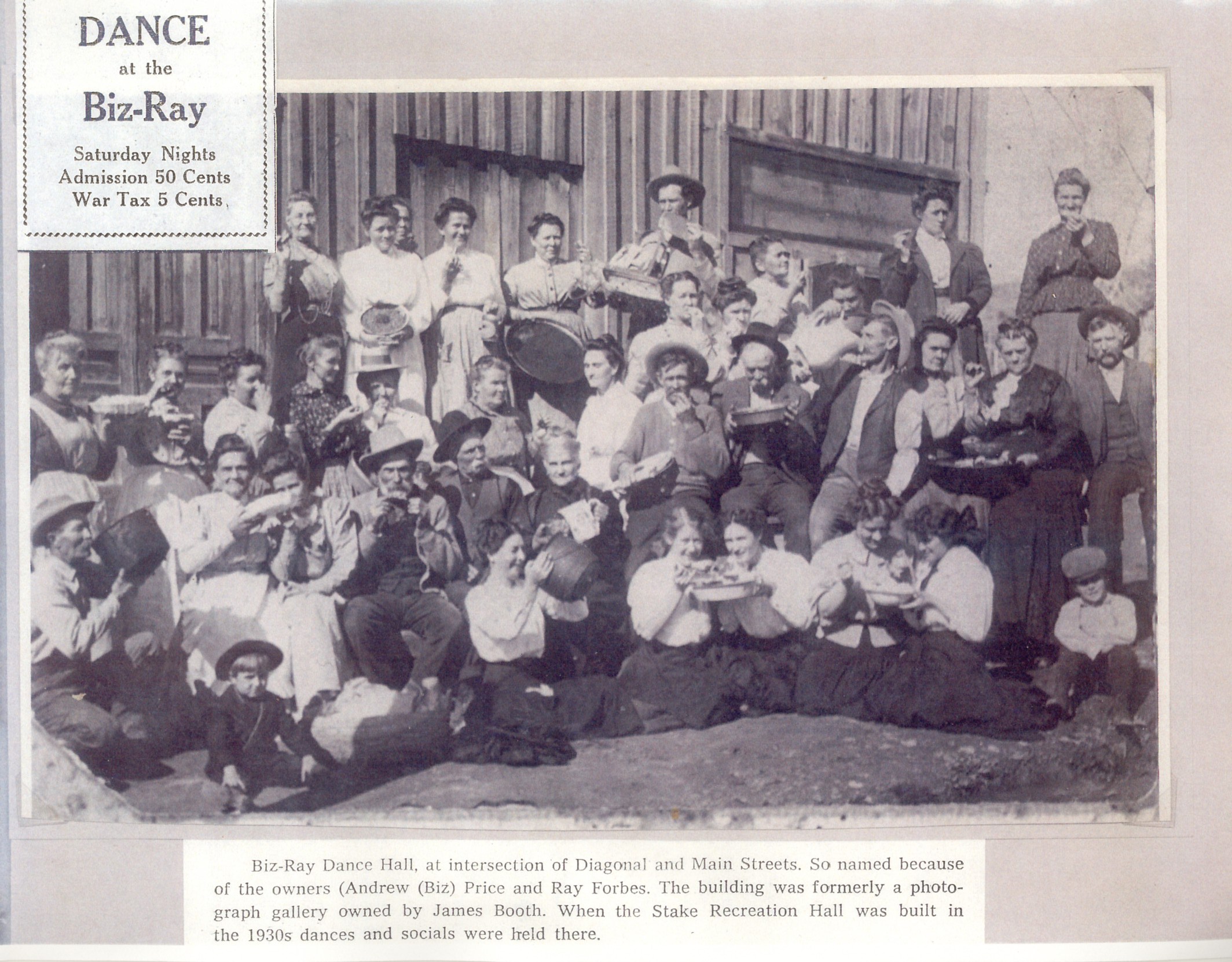 Photo of some people at a box supper at the Biz-Ray Dance Hall.

Back row, left to right: Addis Bracken, ???, ??? (partially obscured), Mrs. Fawcett, Esther Whitehead, James McArthur, Cornelia Brooks, Mary E. Woodbury, and Annie Miller

Second row, left to right: Malinda Riding, ???, Rosella Lund, Lucy Keate, Mary Ann Bentley, Bella Morris, Rose Jarvis, Minnie Mathis, Lizzie McArthur, and Josephine Milne.

Third row, left to right: Pal Miles, LaPrele Pace, John E. Pace, Andrew Sorenson, Mrs. Sorenson, Gus Miles, William Oscar Bentley, B. F. Pendleton, Eliza Judd, Charles F. Foster Sr., and Pamela D. Foster

Front row, left to right: ???, ???, Maida Fawcett, Lyle Lund, ???, Eva Schmutz, and ???

The photo was taken about 1910.

For the back of the photo with names written on it, click here.

Photo contributed by Heber & LaRee Jones on 4/20/2012. It was given to them by Cleone Wallace Davenport who inherited it from her father, Irv Wallace, who printed the Washington County News.