LOCATION
On a northwest corner of Main Street and Diagonal in St. George where the medical office building is now.
It was on the south end of the triangular block bound by Diagonal on the southwest and Main Street on the east.

Plat D, Block 4 of the St. George City Survey.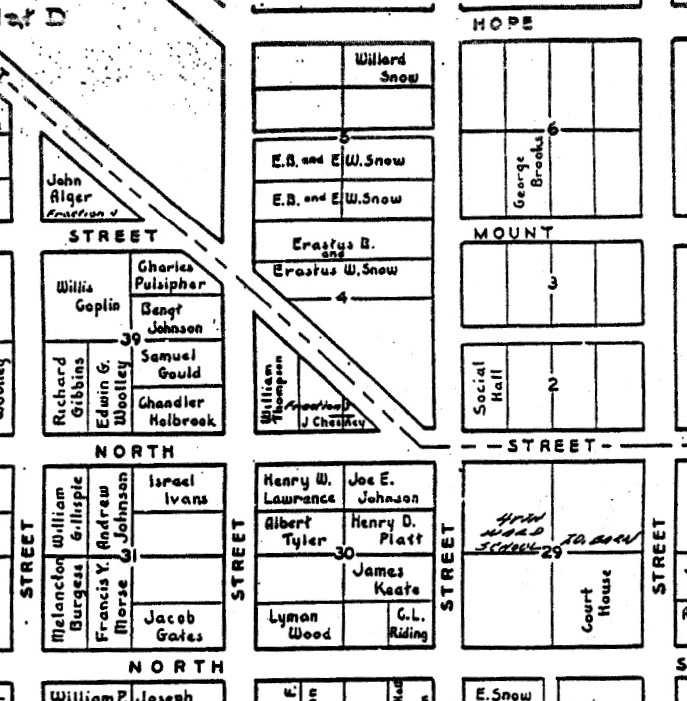 37° 6' 43.10" North Latitude, 113° 35' 0.80" West Longitude
2,807 feet MSL



DESCRIPTION
The building ran east-west with the front facing Main Street.



HISTORY
The building was previously owned by a photographer, James Booth.

In the early 1900s (1910?), Andrew "Biz" Price and Ray Forbes bought the building and used it for a dance hall. That is how it got the name of the Biz-Ray Dance Hall.

At some point in time Ray Forbes and Larry Thorpe were partners in ownership.

Around 1910, dances were held on Saturday nights with an admission charge of $0.50 + $0.05 war tax.

This was a very popular place for dancing until the Recreation Hall was built down between the Dixie Academy Building and the Woodward School in about 1935.



PHOTOS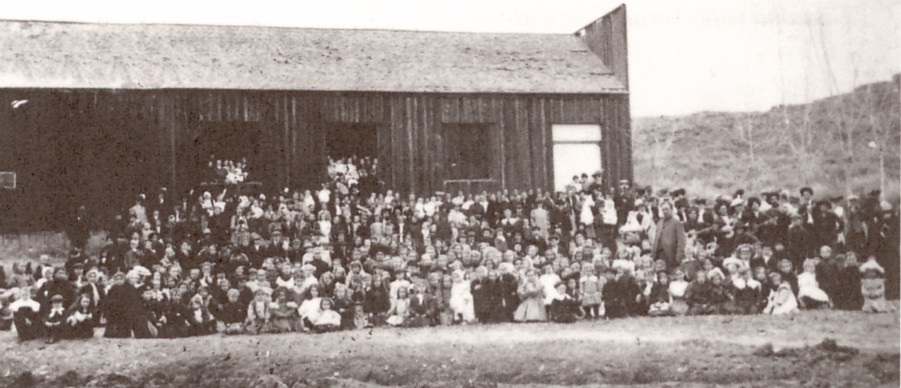 WCHS photos:
WCHS-01432 Photo of people at a box supper at the Biz-Ray Dance Hall



REFERENCES
Andrew Bird McArthur Price (Biz) is talked about on Page 6 of the Doug Liston book, "Musicians of Southern Utah".

The Biz-Ray Dance Hall is mentioned [unverified] in the John Henry Schmutz oral history recorded November 21, 1974.
Accession number 74-001 in the The Delmar D. Gott Oral History Collection
at the DSC Val A. Browning Library, Archives & Special Collections.