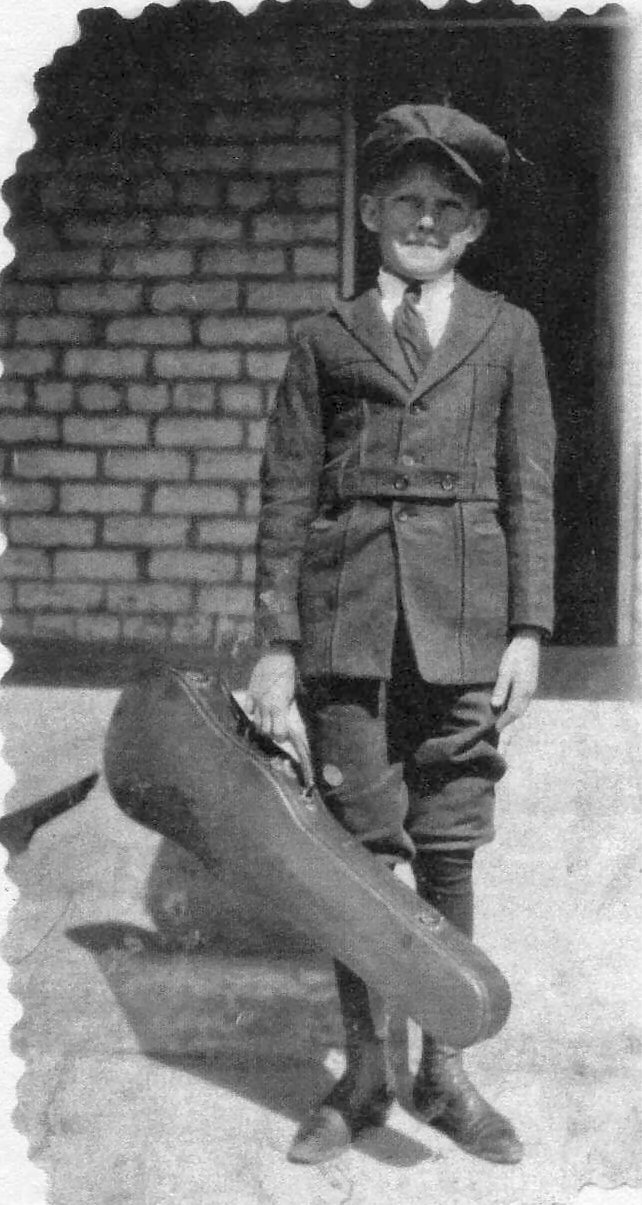 Photo of Clark Worthen Higgins holding a violin case. The violin he's holding
once belonged to his maternal grandfather, Joseph Worthen.
For a photo of him with his violin, see WCHS-03304.

The photo was taken sometime around 1919 on the front steps of the
John Higgins home at 68 Diagonal Street in St. George.

Photo contributed on April 14, 2012 by Clark Worthen Higgins' nephew, Clark Nelson.