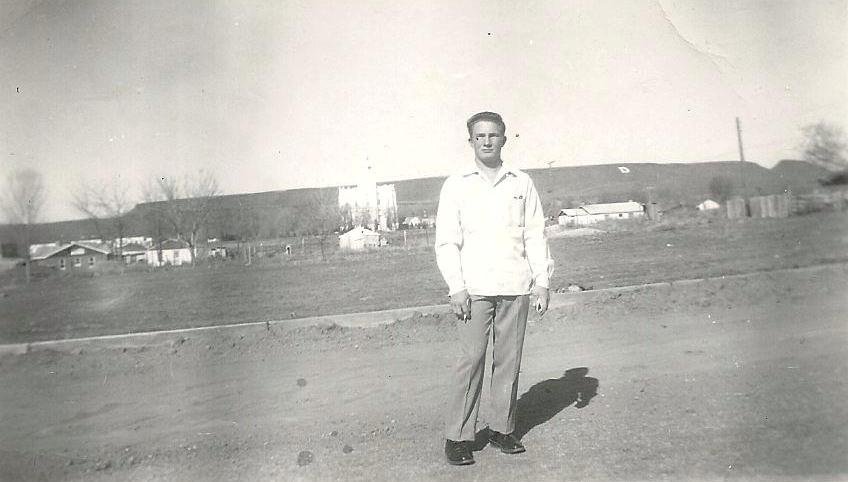 Photo of Fen Spencer Jessop standing in some open fields east of the St. George Temple.

This photo was taken about 1948 from the back yard of the Jessop home. At the time this photo was taken, they were living on 600 South which at that time was the last street in St. George.

Photo from Jenny Jessop Larson (Fen's sister) and contributed by Leslie Larson Andrus (Jenny's daughter) on March 23, 2012.