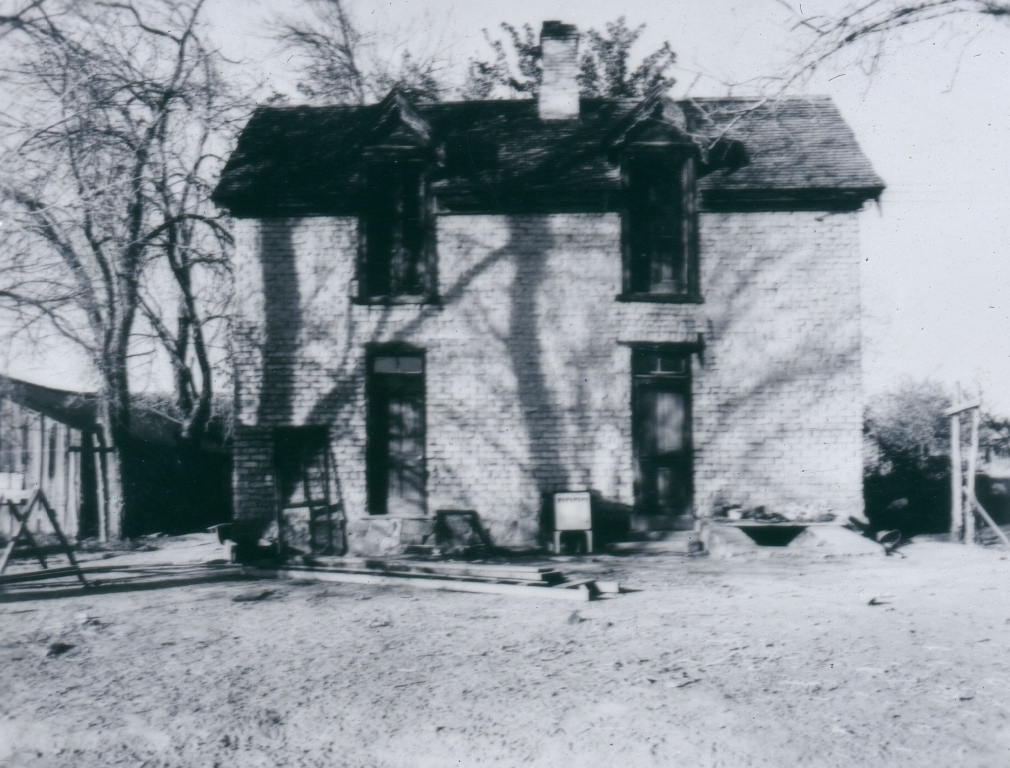 Photo of the back (south) side of the Patrick Henry McGuire home in Washington, Utah. It was probably taken in the 1940s or 1950s. The home was located on the southwest corner of 100 West and old Highway 91 (now Telegraph Road) and faced Highway 91.

For a slightly higher resolution and uncropped version of this photo, click here.

Contributed on January 19, 2012 by Timothy Bethers, McGuire's great-grandson.