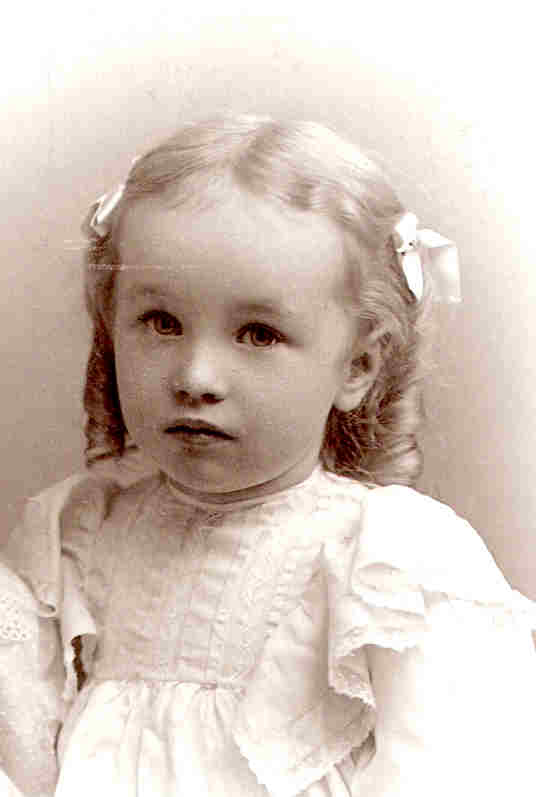 Childhood photo of Beatrice Cannon Evans.

For a higher resolution version of this photo, click here (may take some time to load).

Beatrice Cannon Evans is the daughter of John Mousley Cannon and the granddaughter of Angus M. Cannon. She collected a lot of the history of the Angus M. Cannon family. She compiled and wrote most of the book, "The Cannon Family Historical Treasury."

See WCHS-01198 for an adult photo of Beatrice.

Contributed on January 8, 2012 by Wayne C. Evans, son of Beatrice Evans.