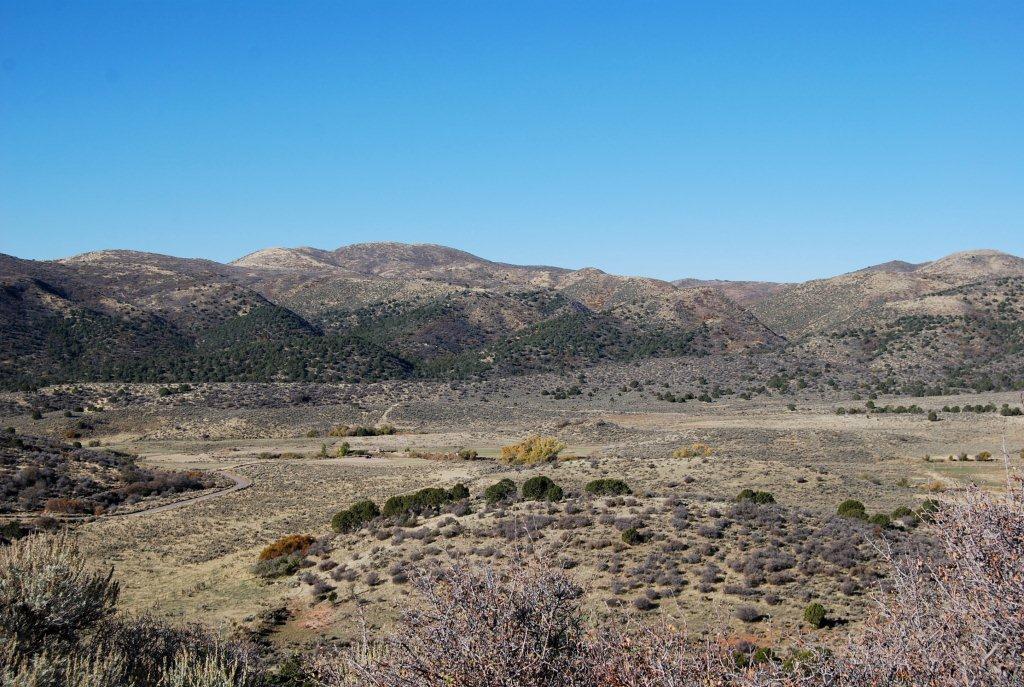 For a higher resolution image, click here.

Photo of the valley at Mountain Meadows. The monument at the site of the Mountain Meadows Massacre
is in the center of the photo. The camera is looking westsouthwest.

Photo taken by Alex Wood on October 31, 2011 and contributed by him on Novemer 6, 2011.