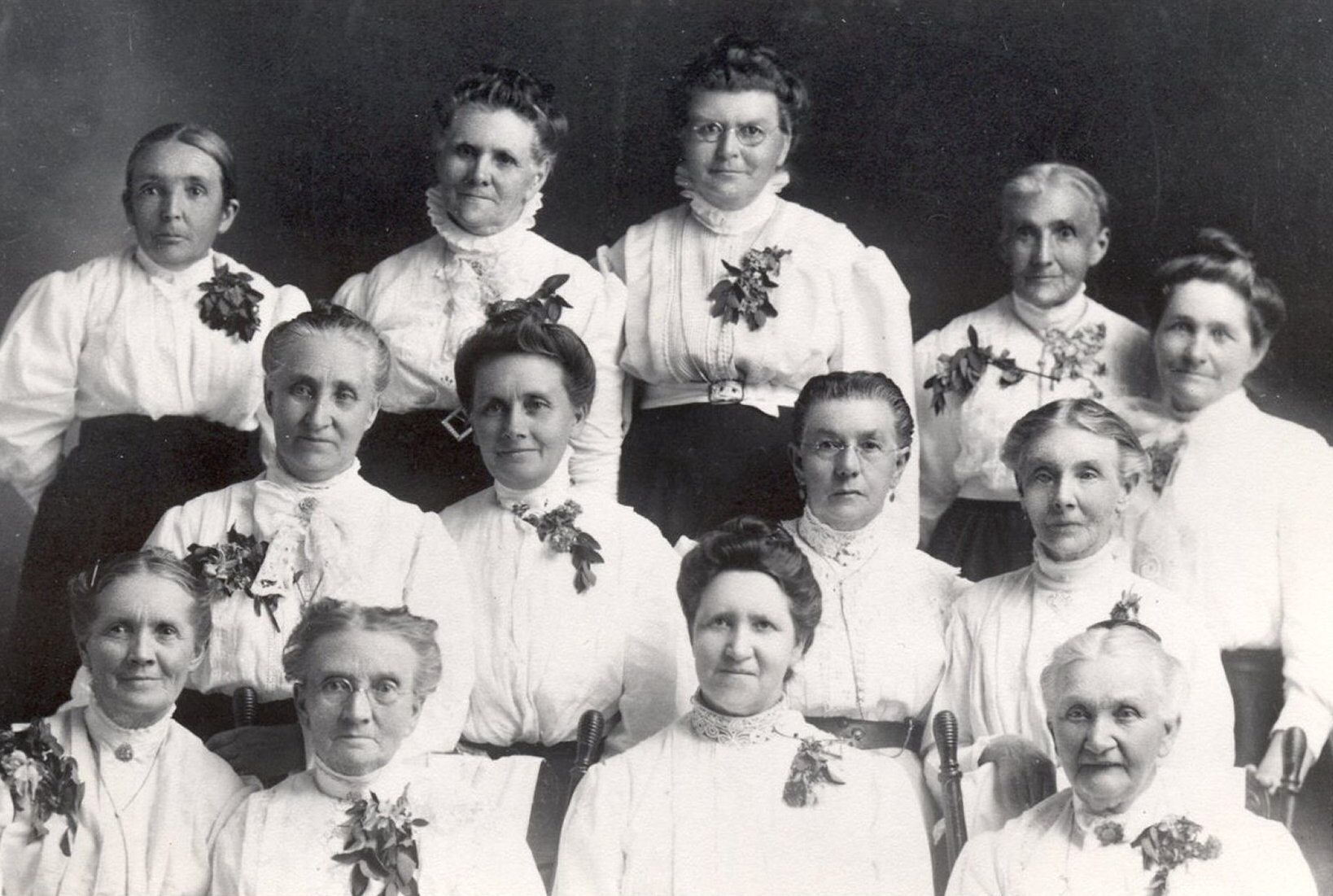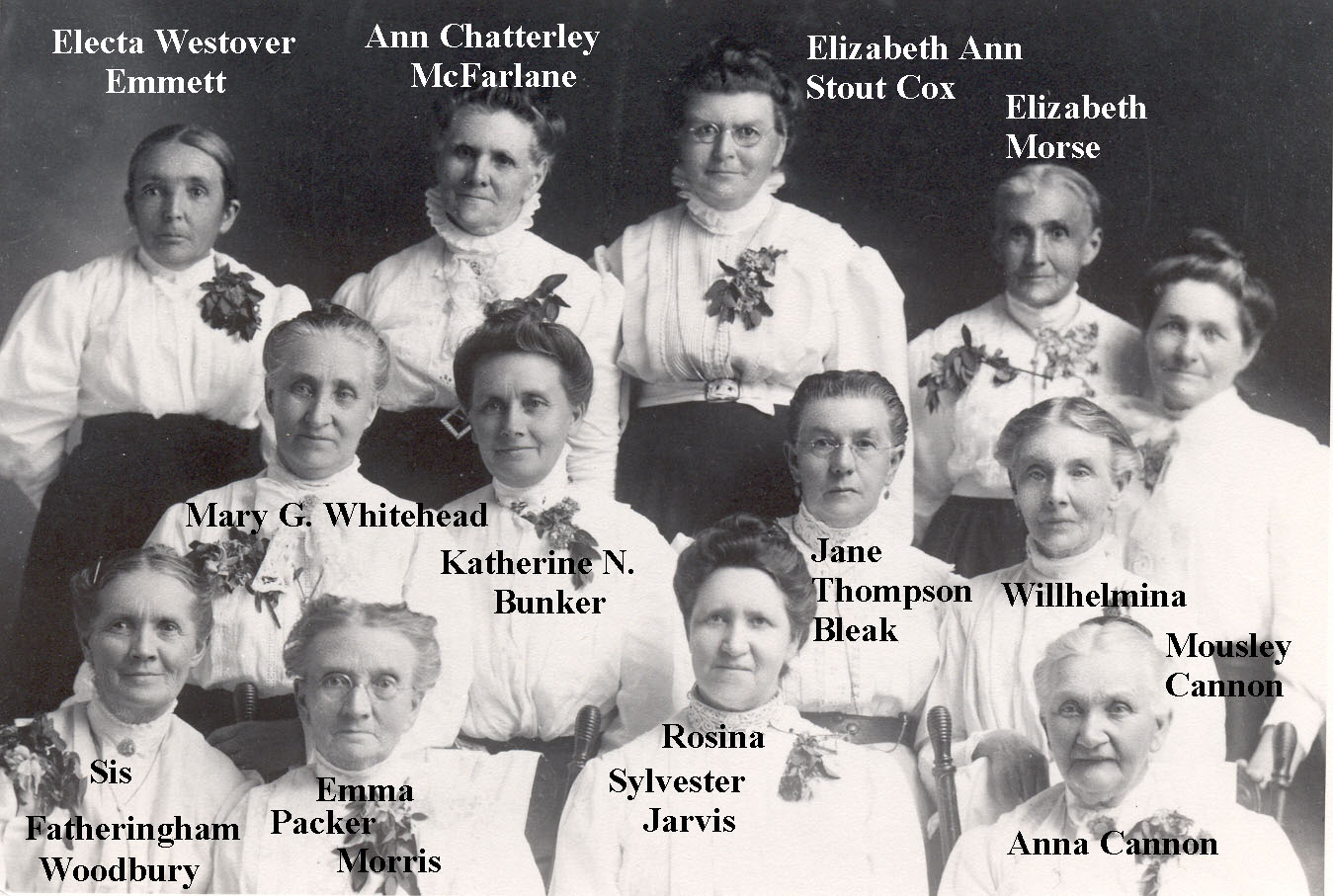 Photo of 13 women St. George Temple workers.
Rear left to right: Electa Westover Emmett, Ann Chatterley McFarlane, Elizabeth Ann Stout Cox, Elizabeth Morse, and [unknown]
Middle left to right: Mary G. Whitehead, Katherine N. Bunker, Jane Thompson Bleak, and Wilhelmina Mousley Cannon
Front left to right: Sis. Fatheringham Woodbury, Emma Parker Morris, Rosina Sylvester Jarvis, and Anna Cannon

The photo was scanned by Lorna Cox Wood and
contributed by Sandra Barton Gwilliam on 8/21/2011.