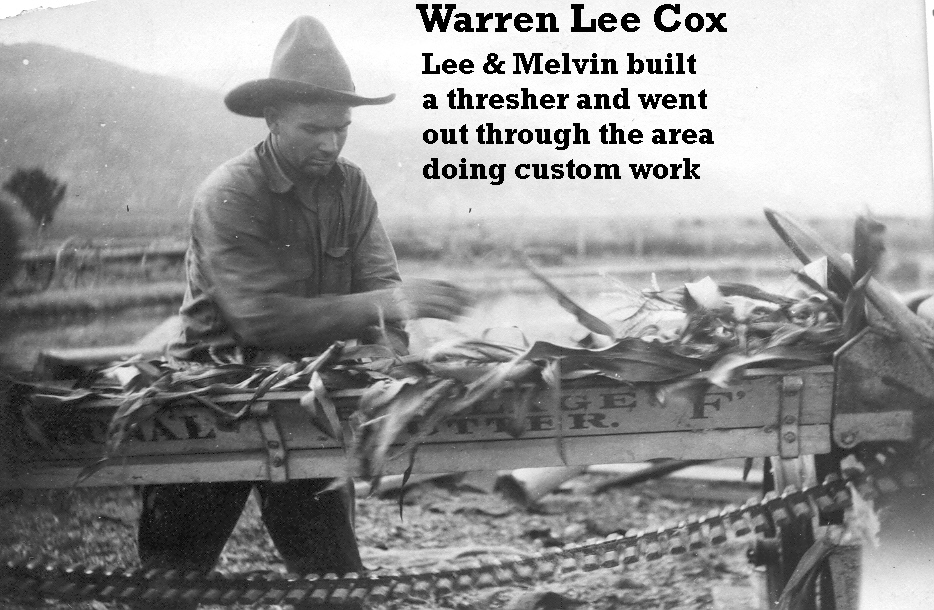 Photo of Warren Lee Cox with the thresher he and his brother, Melvin Cox, made.
They took a crew around the county doing custom threshing and silage work.

See photo WCHS-01112, WCHS-01117, WCHS-01118, WCHS-01119, and WCHS-01120.

The photo was scanned by Lorna Cox Wood and
contributed by Sandra Barton Gwilliam on 8/21/2011.