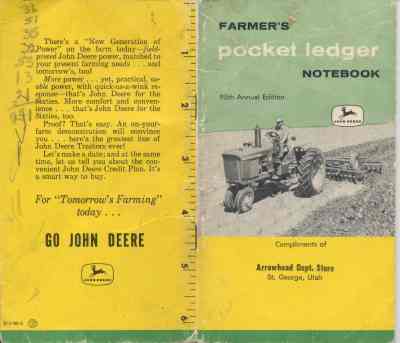 Cover of the Farmer's Pocket Ledger Notebook from John Deere, Fifth Annual Edition.

When Melvin & Harriet Cox owned the Arrowhead Department Store and sold John Deere farm equipment, they held John Deere days. This booklet was handed out to everyone who attended those fun days.

The photo was scanned by Lorna Cox Wood and
contributed by Sandra Barton Gwilliam on 8/19/2011.