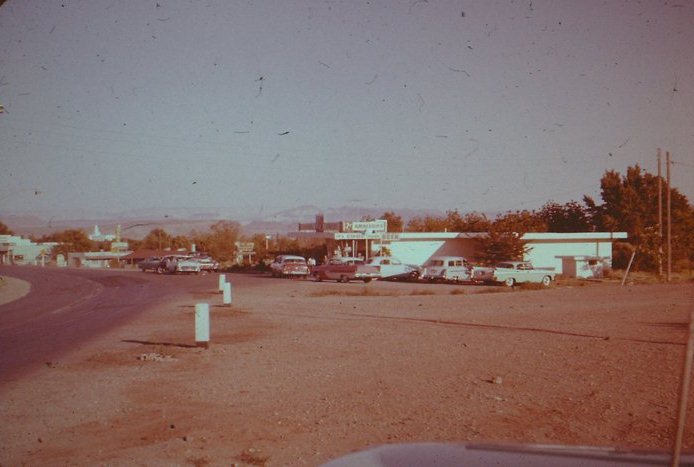 Photo of the Roadside Grocery store at 488 West 100 North (old Highway 91; now St. George Blvd.).

See WCHS-00384 for a later photo when the name was changed to Roadside Market. Notice the addition of a peaked roof.

Photo from Charles Lee Andrus and contributed by Jeffrey & Leslie Andrus on 4/26/2011.
Jeffrey's grandparents ran the store back in the 1950s.